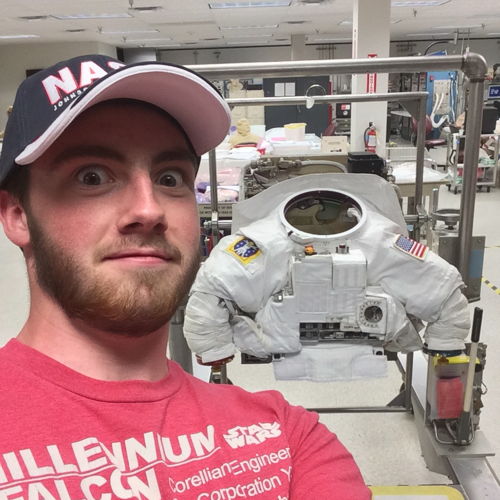 Andrew S.
from KS
Story #258
I came to know Christ for the first time when I was four thanks to my parents answering my questions about the faith. I went along with my life with Jesus to the side. I always knew he was there. I had plenty of head knowledge about Him but my relationship with Him did not become what it should be until later. I went along my childhood like a normal kid but I really had a temper issue. When someone "pressed my buttons," I would explode on them and usually lash out in anger. It rarely was on other people but every time I did, something bad always seemed to follow whenever I let out my rage. Over the years, I discovered that that was God Himself intervening. I learned to always think ahead before I lashed out in anger but that never meant that I never struggled with anger again. That anger resolution happened around 5th grade. The year that would follow was where I was so concerned about my identity. I took pride in my height (which really wasn't super tall) because I was the tallest in my class. I wanted to be known as the smartest in the class (which was selfish and arrogant) because I was told that I had a gift for learning. I wanted everyone to like me and always say good things about me. Then that summer, everything changed. I went to my church's youth summer camp called Camp Revolution. That was where I truly experienced Jesus. Starving the wants of the flesh for an entire week and feeding the spirit was exactly what I needed. So my faith was revolutionized but my interior struggle was still a problem. When I felt short, I felt empty. When I felt weak, I felt worthless. When someone did something that made them look smart, I felt jealous. It wasn't until my school's winter retreat (we are a Christian school) of my sophomore year that I realized my problem. I was centered around myself and Jesus should be at the center.

My Greek teacher at school who was giving the sermons used the analogy of a bowling ball to a marble. God should not just be the center of our lives like a spoke in a tire. He should be a bowling ball and everything else the size of a marble. I discovered that the solution to my concern about my worth was getting rid of it entirely. He needed to increase, I needed to decrease. Then the following Camp Revolution, in the middle of singing "Lead Me to the Cross," God finally showed me how to empty myself. The phrases "Rid me of myself, I belong to you" and "Everything I once held dear, I count it all as loss." Everything I own, everything God has given me, every talent I have, every "good" thing about me, all of it was to be used for His glory and other's benefit. That was it and nothing else. "Lead me to the cross." I needed to take it up, die to myself, and follow Him. My identity crisis was found in Jesus alone. I am worth it to Him. You are worth it to Him. Don't believe me? Watch The Passion of the Christ. That did it for me. Jesus will do it for you. Humility and patience, my greatest lacks, became my strengths through the only One who could make it happen at all. God gives us what we need exactly when we need it. "If any of you lacks wisdom, let him ask God, who gives generously to all without reproach, and it will be given to him." (James 1:5)
---
Click here to send a direct email to Andrew.