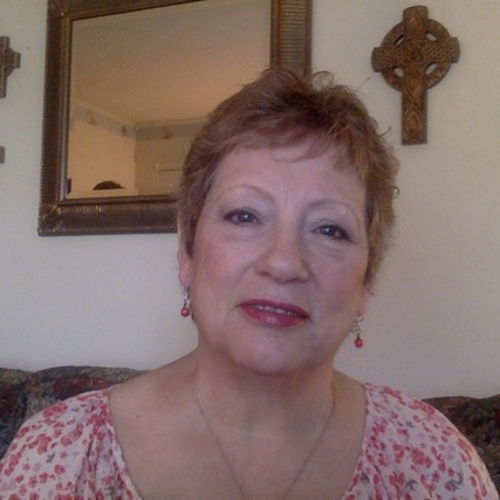 Luana B.
from MO
Story #359
My girls, Lisa and Michelle, were seven and four years old in 1973, living in my mid-sized Iowa hometown. We would often walk the one block to visit my aunt, passing by the house of Clara Butters. Although bent with arthritis, Mrs. Butters could usually be found puttering about her yard, greeting everyone passing with a friendly wave.

One particular day, my aunt was walking us home when Mrs. Butters hailed us. Though familiar with my aunt and me, Clara, which was Mrs. Butters' first name, had never met my girls. She asked if my girls went to Sunday school. I told her no, that a neighbor used to take me to the EUB church when I was a child, but that I had not attended since. She told me about a church, Fellowship Baptist, which had a bus ministry. If I was interested, she said, she would have them contact me about the girls attending.

I did not own or drive a car at that time. Other than visits to my folks next door, or my aunt, we were very isolated. I spent every day with my girls. We did not even own a television. The thought of having a couple hours of free time per week was exhilarating, so I replied that I would like to have the church contact me, except we did not have a telephone. Mrs. Butters said that someone from the church would drop by.

A few days later, I responded to a knock on my door to find a small, thin young man, dressed in a suit and tie. He introduced himself as Michael from Fellowship Baptist. He visited a short while, and I agreed to have the church bus pick up my girls the next Sunday. He extended the invitation to me as well, but I begged off, not willing to give up my anticipated window of freedom.

My girls rode that bus every Sunday for a year. Occasionally, Michael would stop by to visit, and talk to me about the Bible. I was always uncomfortable, as I had long since decided that science superseded religion. I would politely listen, though, as I did not want to lose my cherished two hours a week of "me time."

In the fall of 1973, I met my future husband, and five months later, we became a family of four. We moved to a stately old house across town. The girls continued to ride the bus. Michael would occasionally call, (since I now had phone service) see if he could visit with Ron and me. I always managed to defer him with some contrived excuse.

Labor Day, 1975 found me on my fifth day of hospital confinement, having fallen off a ladder while nine months pregnant with my son. Each day prior, the doctor had administered medications to induce delivery. Each evening found me exhausted, but still pregnant. Once my husband left for the evening, I was lonely and afraid. I began reading the Gideon Bible I found in the hospital nightstand, and found unexpected comfort.

True to his duty, Michael came to the hospital to visit. This time, I was more receptive. He prayed with us for a safe delivery, promising a visit to our home in the near future. His visit came one evening, nearly four months later, right after Christmas.

It had taken nearly two years of endeavor, but this faithful man of God introduced us to Jesus Christ, leading my husband and me to the Lord that evening. Soon after, we were baptized, becoming regular church attenders.

An employment change took us out of state in 1979. On one of my visits back to my hometown, I went in search of a friend's grave. Not finding it, I extended my search range, and stumbled upon the grave of my old neighbor, Clara Butters, who now lay next to her husband Harley. I had not been aware of Clara's passing. I fell to my knees, and gave thanks to the Lord for this dear soul who started my family out on our journey to an eternal relationship with God.