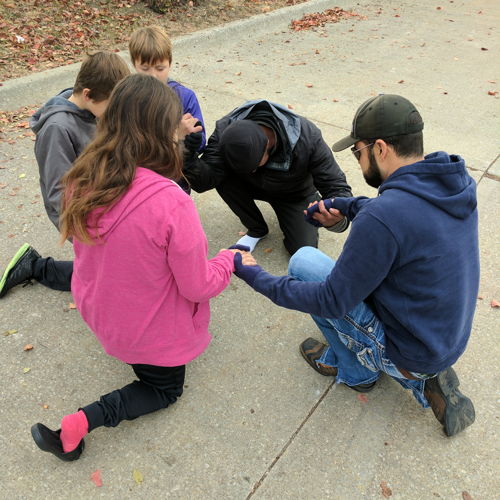 Matthew M.
from KS
Story #363
After 13 years of addiction, March 11th, 2014, homeless and afraid, God pulled me out of despair. Spiritually dead and hopeless I pulled to the side of the highway crying that day seeking help, I turned the radio too Christian music and the Danny Gokey song was on "There's Hope in Front of Me." From that day that's all I listen too, I ventured back into church and today I continue to learn. I was born and raised Catholic and always felt religion was forced upon me and didn't have a choice of how to believe. It was the weekend before Thanksgiving 2015 when the service talked about, "when you accept Jesus died on the cross for you" and all sins where washed away that I accepted Jesus into my life. (He really spoke to me that day). I was able to forgive myself. He works so much through people each day and serving continues to strengthen my belief in Him. Now, I'm very involved in serving the Lord. This last year I have volunteered with 15 organizations, did multiple homeless feedings and founded the donation drive for "Birthday Backpack" through homeless organizations. I have touched thousands in need this last year all for the glory of God. I'm striving to bring organizations together on Christmas day under one roof to celebrate the birth of Jesus, special needs dancing, homeless feeding, low income gift exchange and serve with many Christ followers.

Faith, hope and love today. That's how amazing God is! I love each and everyone of you! God bless.

Click the learn more button to learn how Jesus can change you life.
---
Click here to send a direct email to Matthew.