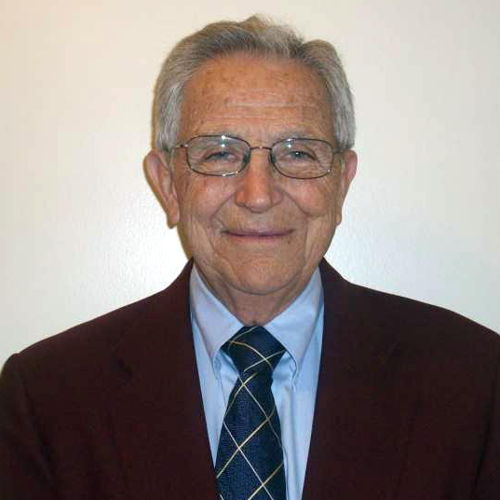 Dick T.
from MO
Story #373
What is my story? Does it begin when I first went forward for the invitation? Or is it when I rededicated my life at church camp? Or is it when I went through one of the stages of my life later on?

Actually my story must begin with my Christian Parents influencing me environmentally and genetically, getting me to church at every opportunity they could. Was it the Sunday School teachers, the minister, church, boy scouts, 4H leaders, school teachers, etc. who influenced my life while I was growing up? Was it the college professors (especially those who served as fellow church workers, deacons, or Gideons)?

It was all of those also. Was it colleagues I worked with as fellow professionals whether on a local, state or national level? Was it those I served with on community or state service organizations?

It was all of those. It has been and is still being those I deal with every day, be they leaders or followers. They have helped whether negative or positive influences. I especially appreciate those who have been positive influences, but have also learned a lot from negative influences, whether they be temptations, bad examples of conduct, or just those who let their negative concerns about health show me I need to keep in a healthy state.

A few stand out in my mind; parents, pastors, training leaders, and my own family who have developed into fine adults in spite of the examples I might have set for them.

The most positive, that comes to my mind is a high school music teacher, who was also my helper in understanding science and math problems, our choir director at church while rearing a younger brother and sister, then many years later, for probably twenty years, the choir director of my lifelong adulthood church. I also need to remember the professional school professor and the first sergeant of my reserve unit who served as fellow deacons with me. Also needing to be especially remembered is a "transitional pastor" who was especially efficient in doing his job, fellow deacons and church leaders who have been extremely efficient in their duties, and I could go on and on.

The earthly being I owe most in my life to is my wife of fifty seven years, at this point

No doubt the one I owe the most is our Heavenly Father. Without his oversight of the world we would not even exist. How can anyone express enough thanks for what He has done for us? - R. F. (Dick) Taylor, D.V.M.

---
Click here to send a direct email to Dick .