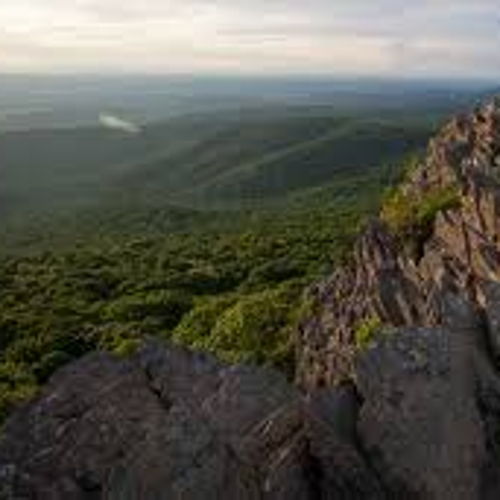 Don C.
from MO
Story #419
My walk with Jesus began in California, the state I was born in. I was born into a family that had Christian beliefs, but that was about as far as it went. We were not a church going family. Sure we would attend for special events such as Easter, but we did not serve the Lord.

Unknowingly at the time, my first encounter with the Lord looking after me was when I was 7 years old. I was viciously mauled by two dogs that did severe damage to my left leg. I was saved from the dogs by a 63 year old man that had just returned from the hospital 3 weeks earlier from triple bypass surgery. This gentleman entered the yard where I and the dogs were, putting his own life in danger. We were both able to escape. The doctors told my parents another 5 minutes with the dogs, I probably would have lost my leg. With God watching over the surgery and many months of recovery and therapy, I have my leg and do not suffer any side effects.

Before leaving California, my parents put my brother and I in a private Baptist school so we could learn in English. There were influences from the school, but nothing that really sank in and took a hold of me to say we need to serve the Lord. In 1982, my family moved to Missouri to get away from the "rat race" of California. There were still no changes in my relationship with Jesus until I started dating in high school. My girlfriend and her family attended church on a weekly basis and I started attending with them. This was the first time in my life for regularly attending church. This brought some new experiences to my life. After attending the church for a while, I was asked by the pastor to do a weekly devotion before services. This is the point in my life that I got to start experiencing life in Jesus and learned about the amazing miracles he had performed. For me, it was the miracle of the 63 year old man saving me from the dogs. Jesus was not ready for me yet. I dedicated my life to Jesus in this church. The church also opened my eyes to giving. I was involved in two mission trips in the United States where we provided help to communities that were suffering economically. The impact of our giving changed lives, not only with us as providers, but to the homeowners we helped. It was a very humbling feeling. Like most high school relationships, my girlfriend and I broke up. I continued attending the church for a short period of time thereafter, but it wasn't easy, so I quit going.

I continued my path in life knowing Jesus, but not serving him like I did when I attended church. In October 1996, my mother's father passed from cancer. Two weeks later in November 1996, my mother's mother passed from cancer. In March 1997, my mother passed from cancer. Losing 3 family members in 6 months wasn't easy and I couldn't understand why this was happening. It was my faith in Jesus that got me through because I realized my lost family members would be found by God because they believed and confessed their hearts to Jesus. I knew they were together again and at peace.

To continue forward with my life, I met my beautiful wife, got married and had our first child. Approximately 4 years later, my wife became pregnant with our second child. However, 5 weeks into the pregnancy, we lost the baby. I was out of town working when I got the call from my mother-in-law with the news. I was in shock – of course, and it really did not sink in until I started my way home. I had to pull over several times to weep asking God why!! Why have you taken another person from my life? I do not have an answer, but I do know from scripture (2 Corinthians 1:8-10) that God will not put more on us than we can handle. To God, this is a test of not putting our faith in ourselves, but in Him. We were blessed with another child about 3 years later and I am proud to call them family.

My current and extended walk with Jesus began as my eldest daughter began attending Wednesday night youth group with one of her friends. I was the designated driver to take her to church and pick her up. To be honest, there were times that I was annoyed doing this because I was missing a TV show. Really??? After a while of doing this, I had a feeling come over me that I should start attending church again. God was planting the seed through my daughter, and after enough watering, I began to grow. I remember the first service I attended, the pastor was talking to me and no one else in the congregation. Ever get that feeling? God put me there that day for a purpose. After service, I was talking with the pastor, someone I had never met and did not know, weeping and asking for the next step. I believed in God, but I did not know how to take the next step. He invited me to a men's connect group that was on Monday and my life began to change again. This connect group helped me to reach out to God through prayer and friendship. This group of men became my brothers in Christ.

It is still a struggle at time as the devil is always trying to work on us. However, when you finally give it ALL to God, you find peace. That is where I am now with my walk. I saw a need in our church to minister to the children so I asked my pastor if I could work with the kids. This has been a very enriching time in my life of serving God humbly to teach His word to the children. This has influenced me because not only am I am learning, or re-learning the stories of the Bible and how God wants us to be a member of his family, I rededicated my heart to Jesus on August 30, 2015 and publically confessed my life to Him. My walk with Jesus has been awesome and I continue to grow daily. It is not an easy walk sometimes as there are temptations from the devil, but my faith knows that God is powerful and almighty and through prayer, he will get me past the temptations.

I am blessed to have experienced all I have in my life, both good and bad. I look forward to what Jesus has in store for me as I continue my walk with Him. Jesus is our savior that died on the cross to forgive our sins. All you have to do is confess in your heart and ask Jesus to forgive you, and he will. You are never too old to start your walk with Jesus.

Deuteronomy 4:29-31

---
You can learn more about Don
here
.
The above link will take you to a site not related to 1MillionStories.org. We do not endorse opinions expressed on external websites due to the inability to properly review the content of every linked site.