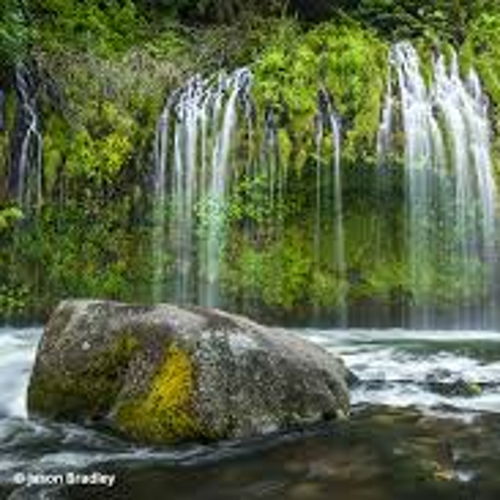 Toni L.
from MO
Story #438
I was born in St. Louis, Missouri. I was one of a set of twins. My Mom was a 'Southern bell' Baptist from Mississippi, and my Dad was an Italian Catholic from St. Louis. They had decided when we were born to let us grow up and then decide in which religion we would want to belong.

For a while, we all went to the Baptist church in which my dad gave his life to Christ. When he wanted to get baptized his family made such a big deal about it, thinking he would be going to hell for not being a Catholic, so he never got baptized. So then it was just my mom, brother and me that were going to church. I remember when I was about six years old, I was in the Sunday School and the little teacher asked us if we wanted to ask Jesus into our hearts to say the prayer with her. I said that prayer. Shortly after I said that prayer, my father took us out of the church and said we couldn't go there anymore. I was so sad. I loved going to church.

When we were about thirteen, my dad decided that he wanted to get back into his church and that meant we had to go with him to church, whether we wanted to or not. So my brother and I had to attend the Catechism classes so we could become Catholics. And from then on if anyone asked me what religion I was, I would always tell them that I was a Catholic.

Shortly after all that, my parents divorced. So my brother and I only went to church on Easter and Christmas. But I always had a hunger and a thirst to learn more about the Lord; but never had any real discipleship or teaching. I had a real desire to read the Bible all the way through; but since I was a poor reader, trying to read the King James Version of the Bible was just about impossible for me.

When I was thirty years old, I had been divorced from my husband for about 2 years and was struggling financially to raise our daughter, Shelley. My dad always helped me out to make things easier for me. At one point he gave me a Catholic card with the prayer to St. Jude on it and told me to say that prayer. Now, St. Jude is supposed to be their patron saint of lost causes! So, needless to say I thought to myself...gee Dad, you think I'm a lost cause!! HA! But, I read the prayer and along with praying to St. Jude, I prayed to God and Jesus. And instead of praying just for a particular thing, I asked the Lord to take over my whole life, I give it to You, Lord. Because I had made a mess out of it and couldn't do anything to fix it on my own, Lord I give it all to you. I didn't realize at that time that I had actually said the Sinners Prayer. But the Lord changed my life at that point. All my desires became toward Him. I didn't want to drink, cuss, go out and party anymore. I wanted to go to church.

At the same time my mom had had a change of heart in her life and wanted to rededicate her life for Christ. So we found a good church and started going to it. She bought me a version of the Bible that was easy for me to read, and I finished my goal of reading it all the way through. I was so hungry for the Lord, I read anything and everything I could about Him. Just like Solomon, I prayed for Wisdom and Understanding and the Lord answered that prayer. I have been a student of the Lord since then, and I haven't looked back. My life has never been the same since. I love the Lord and still, after 30 years being a Christ follower, I still want more of Him. He and I have such a deep relationship. I sit with Him every morning; and just being in His Presence is all I love to do. He is awesome and He is my King! I love You Lord!!
---
You can learn more about Toni
here
.
The above link will take you to a site not related to 1MillionStories.org. We do not endorse opinions expressed on external websites due to the inability to properly review the content of every linked site.