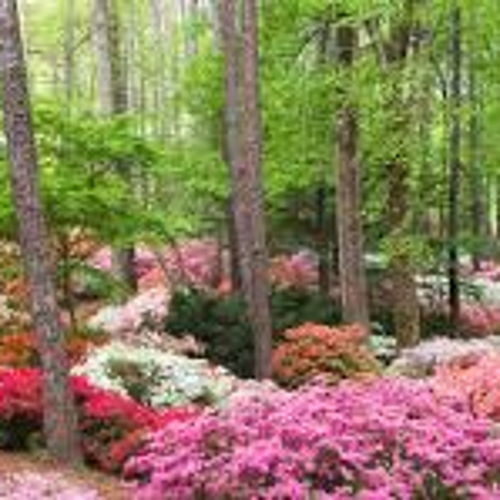 Phyllis H.
from MO
Story #440
I am telling my story because I want those of you who don't know Jesus to meet Him and get to know Him personally and see how much God loves you!

I was born in Pennsylvania in 1944. My family didn't attend church. even though my father's dad had been a preacher for a few years before I was born. When I was around seven years old, my mother decided one day to go to church. She took my sisters and brothers and me, but my dad didn't go.

My dad and I didn't have a close relationship. During my childhood I cannot remember that he ever hugged me, I never had the feeling that my dad loved me. As I look back now, I realize he was always upset about something. When I was a teenager he was always finding fault with me. I was very shy and insecure. Dad would threaten to put me into a home for bad girls. He would often tell me that I was just like his sister. I had heard that the family thought of her as the 'black sheep' of the family; and I felt like he was seeing me as the same. My mom was shy and insecure and she didn't talk much. But. I knew she loved me

When I was ten years old, my family sold our house in Pennsylvania and moved to New Mexico to help take care of my dad's elderly parents. We had moved a few times and had attended some small churches. Each time we went, my dad would find fault with either the preacher or some other thing at that church. We never prayed or read the Bible.

When I was 13 we started attending a new church. I made friends there and liked it. My Sunday school teacher was a mentor to me. She instilled love and kindness to me and took me under her wing. She would take me home with her after church on Sundays and we'd have lunch, then go to 'singings' where others gathered to have Praise and Worship. While we were going to that church I asked Jesus to come into my heart! My mom did too! We were baptized together!

I was young and didn't totally understand it all and was wanting 'love,' so I was selfish and into myself. But God kept His hand on me. When I was 16, I met a man who was seven years older than me on a blind date. He was in the Marine Corp. Seven months later, I was pregnant and we got married. I needed his love. I've since learned that if a girl doesn't have the right kind of love from her father, she will usually seek it elsewhere. We had rough times in our marriage but by God's grace we were married 54 years! He got out of the service after being in for 10 years. We struggled to make a living in New Mexico because there wasn't much work there. My husband's brother suggested we move to Missouri and he would get him a job where he worked. So, we moved to Missouri, and my husband went to work while I stayed home with our little girls.

My husband had an affair with a lady who worked at the plant with him. He asked me for a divorce and I had called my mom in New Mexico to see if my daughters and I could move back home with her. She said "No" and asked to speak with my husband. I don't know what she told him, but shortly after that conversation, my husband stopped having the affair. After that. My husband wanted to move closer to his work in Odessa. I was apprehensive about moving there since the lady with whom he had the affair lived close by. I was numb and didn't care one way or the other. I knew in my heart only God could help me and my husband and our family and then turned it all over to Him/ I knew His will be would be done. I made the choice to forgive my husband and seek God. I told the Lord, "Wherever we go, I was goin to get in church and raise our girls in the church."

I did not know anyone in Odessa and a couple weeks after moving in a lady knocked on my door selling Avon products. We visited for a while and discovered that her husband and I were of the same denomination. She knew a lady who attended this church and told her about me. The next week this lady came to visit me. We started going to church together and became good friends.

After a year I began to question my salvation. I wondered if I was born again because at church I was nice to everyone but at home I was not so nice. During this time, I began working outside the home and my co-workers were Christians. I began telling them of my struggle to live a Christian life. They shared with me about the Baptism of the Holy Spirit and I was so unfamiliar with the concept having never heard of this in church. I had been taught that all spiritual gifts ceased with the disciples. I put up a wall to this teaching but started studying the Word and praying for God to keep me in truth. I asked these ladies for Scriptures backing up what they said about Baptism in the Spirit. One day we all went to a Bible study. When they asked if anyone had any prayer requests one of the ladies told them that I wanted to be baptized in the Holy Spirit. My jaw dropped but they started praying. I had never told anyone about doubting my salvation. As the ladies prayed, one of them gave me a Word from the Lord reminding me that I am His child. That word went deep into my spirit and I finally knew that I was born again.

There has been a journey in getting to know God, Jesus and the Holy Spirit since then. It's amazing to look back and see how all three were working in my life to bring me closer and closer to them.

I would challenge you to not be afraid. Give your all to Jesus and God, who is Three in One, will take you on an amazing journey! I am still growing more like Jesus every day! There are many challenges along the way, but the Three in One will never leave you.

Philippians 1:6 (KJV) Being confident of this very thing. that he which huth begun a good work in you will perform it until the day of Jesus Christ.

Philippians 1:6 (AMP) And I am convinced and sure of this very thing. that He who began a good work in me (you) will continue until the day ofJesus Christ. developing and perfecting and bringing (that good work) to full completion in the (you).
---
You can learn more about Phyllis
here
.
The above link will take you to a site not related to 1MillionStories.org. We do not endorse opinions expressed on external websites due to the inability to properly review the content of every linked site.