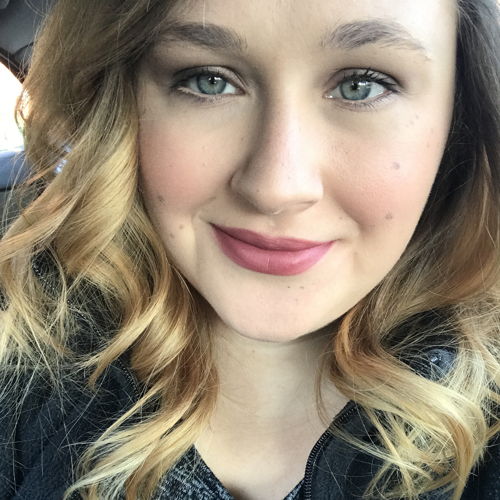 Laura T.
from OH
Story #449
I grew up in a small town north of Milwaukee, Wisconsin. When I was seven my parents got divorced. This broke me. Everyone began to treat me differently. They looked at me with pity but said and did nothing. I was a broken, hurting and confused kid. In my mind all hope of being happy was lost.

As a repercussion of my parent's divorce, we were asked to leave the church we attended. We visited a church with one of my mom's friends. As we walked in I was confused. I heard drums and guitars; not hymns being sung to an organ, like in our old church. People began speaking what I understood to be gibberish as tears ran down their faces and their hands were lifted in the air. "These people are nuts" was all that I could think. My mom decided that the church with the crazy crying people was our new church.

I met kids there who accepted me despite my parent's divorce. Some of them had even gone through the same thing. I began to internalize the scripture I was memorizing on Wednesdays and the Biblical truths I was being taught on Sundays. I began to understand that there was a God who created me and loved me. But I was confused. How could I trust a God who had allowed my family to fall apart?

One of my friends from the church begged me to go with her to the overnight kids retreat. I was shocked when my mom let me go. On April 6, 2001 we departed on the trip that would change my life forever. Now, I must be honest and say that I don't remember much about that weekend. But what I do remember is that I decided to give Jesus a chance.

During the night service on the retreat I did not go up to the altar, stand up or raise my hand like many of the other kids. Instead I found a spot on the right side of the auditorium. With my back against the wall I sat and curled up as tight as I could. "Okay, God. I'm sick of being hurt and not happy anymore. I'm gonna give you a chance. I believe in you and that Jesus died on the cross. I want You in my life. I need things to change, so here's Your shot."

When I was brutally honest with myself and God in that moment, I did not expect Him to speak. "Laura, I love you and am calling you to do great things for me." God said to me in a whisper full of love, strength and peace. It sent a chill up my spine. I was not afraid. For the first time I KNEW that there was a God. I sobbed. God turned my world upside down.

There has been no lack of adventure since that night. During my teen years I was heavily involved in the children's, youth and worship ministries in my church. Not only was I doing ministry, but my relationship with God was growing. That has not stopped. I am in fulltime ministry and serve as a pastor to kids, students and families in Lima, Ohio.

My life has been a journey. God has been constant. He has never forgotten me. Never left me. He reminds me of His perfect love. God is faithful. He has always taken care of my husband, our son and me. I can honestly say that I trust him not only with my life, but also my heart.