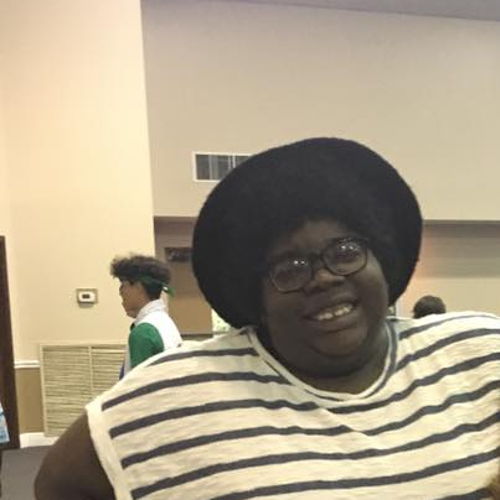 Hannah S.
from LA
Story #454
My Story

I have come from a family that was fully involved in ministry. My dad was a pastor and my siblings and I were involved with kids church and youth group. I grew up in a home that was very dysfunctional. I was adopted at 3 months old and my parents divorced when I turned 3 years old. My brothers blamed me for the cause of my parents divorce. We all moved away from each other. I have brother who has a drug and alcohol addiction. As of today my dad and I still do not have a relationship.

Before Christ came into my life I basically played church. I went to church because my Mom made me not because I wanted to. I got saved when was 14 and served at my church but I still struggled a lot and I was in and out the church. From there I got involved with the wrong crowd and got hooked on drugs and alcohol and allowed that to control my life for the next couple of years. I lived a very difficult life during that season. I was then introduced to a group of people who helped change my life from there on out.

There was one particular point in my life that brought me to a turning point to where I realized I needed Jesus. That moment was when I was very addicted to drugs and I went out on a run and tried a new drug. When that moment happened I ended getting so high and made it home but didn't know how I got there from the previous place where I was. I remember I was hanging with friends then next I was on my front porch. That was the real eye opener for me when I wasn't on the high anymore and found myself all alone on my porch. That's when I made the decision to quit everything and give my life back to Lord. The thing that was missing in my life that left me needing Jesus was acceptance. I felt like I had to do all these things to get noticed or to be accepted by people in my life. The obstacle that caused me to stumble was the addiction to drugs and alcohol.

Some events that brought me to realization to knowing that I needed Jesus was, when I was addicted to drugs. When I lost my best friend. When my family fell apart. The only thing that was missing that had me feeling that I needed Jesus was the lack of love and support from my family. I had a lot of hate, anger and addiction issues that helped me realize that I needed Jesus. Divorce and abandonment's the obstacle that caused me to stumble in life. I was with my friends from high school at this big church service they were having when I truly heard the gospel, and decided to follow Jesus. The person who communicated that to me at the time was the speaker for that service. I heard that Jesus was the only way the truth and the life and that he had the answers I needed and wanted to be apart of my life and wanted me for who I was. I felt hope and reassurance that everything was going to be okay when I gave my life to Christ. My thoughts in that moment were do I really want to do this can I trust Him What will happen next. In that moment I came forward and someone prayed with me and we stood there and cried and just let Jesus take over.

My life has been awesome since committing my life to Christ. He has opened many doors. God has helped me overcome my past by placing the right people in my life that have been where I came from to help lead me on the path God has set for me. I let go the addiction to alcohol drugs to serve Christ. I have been clean for 3 in a half years now. God has helped me discover my purpose by giving me many gifts and talents that have open doors that help me find my dream and to transition in to the calling he has on my life. God has helped me to live out that purpose by providing a supportive church and pastors that can help provide a way for me to attend SUM and work towards my calling of being a Pastor.
---
Click here to send a direct email to Hannah.