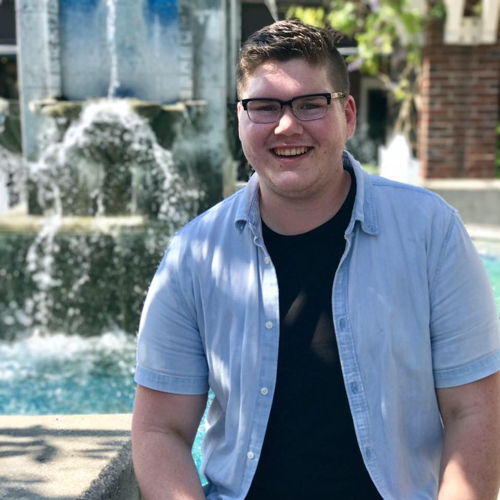 Shawn H.
from FL
Story #455
Hi, I'm Shawn. I grew up in south Florida for most of my life with my mom, dad, and three siblings. My parents had been actively involved in church and even on staff in ministry at different points in my life. Because of this, I had a pretty loving home and was taught about God from an early age. However, my life at school wasn't so great. Bullying, exclusion, and self-image problems led to severe anxiety and depression. This affected my relationship with family, church, and God as well. For a long time I hated church for never fixing my problems and it got worse when drama started happening at home. Fighting between parents, siblings, and others led to me feeling extremely isolated.

It's hard to admit it, but depression took over my life and left me a mess. I was in church on Sundays and even serving there, but I lost hope and barely believed what I was hearing. I was basically doing what I was doing just because I was scared everyone was going to hate me if they really knew what was going on. It caused me to to get angry and block out the people around me. I also looked for recognition and love from others anyway possible, leaving me hating myself.

At one of my lowest points I was extremely depressed and almost to the point of suicide. I remembered a Bible verse a friend would always tell me. Matthew 6:26 talks about how we are cared for more than the birds of the air who find their food and shelter daily. I prayed to God for real after that. I told him that if He really does love and care for me to show it to me. Nothing can accurately describe the feeling I had in that moment. Let me just say that God's love is real and He is someone I can come to in any moment.

He continues to love and take care of me as I continue to follow Him.
Since I have truly followed Christ, I have learned just how much He loves me. God cares for me and has given me everything I have. He has even shown me how to choose joy in every situation, even when I don't feel like it. I am now pursuing a life in full time ministry and love being able to share about how much God loves and cares for us. This isn't a phony or fake love. It's real, overwhelming, unexplained, unending, and free love.
---
Click here to send a direct email to Shawn.