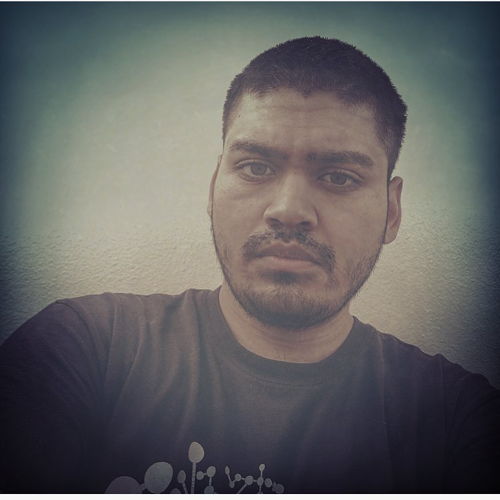 Angel A.
from CA
Story #457
I began going to church at a very young age. I was maybe five years old when my mother started attending services. I grew up in an environment where I always knew God and knew of God. At the same time, however, it was difficult because my father was not christian. He never wanted to go to church or have anything to do with God. For many years of my life, this was hindrance that caused me not to commit fully to God. I was living in a world with two realities, to separate world views. For long time I was confused. When I was about 16, various events happened with my family at the cause of my father that even to this day is difficult for me to talk about. These events eventually led to my father leaving our family. We struggled to come back from this for about three or four years. Through this time in my life, I got closer to God, I learned what forgiveness really means and how hard it is. It led me understand the love of Christ and how he is able to forgive even the worst of people. Although, the things haven't been easy, through the struggles God has been there. The story I will tell is not of how I came to Christ, or how he found me. It's about how I decided to follow Jesus because there was simply no other alternative. I followed Jesus because there was without him there was no way to make. I will tell you of how God has been my provider and how I believe he can be yours too.

I have always known of God, ever since I can remember I have attended church and heard of his ways. However, it took me a long time to realize that I truly needed Jesus in my life. In my particular case the need for Jesus happened in steps, and not all at once. The first time I encountered the Christ was when I was 13, and I realized that I could use a little bit of Jesus in my life. Though at the time I didn't really know who he was or how he operated, I gave my life to Christ thinking of it as a benefit or an advantage. I believed having him could give me a heads up in life and that was it. The next part in my walk with God happened a few years later. I was 16 years old and intense turmoil came upon my family, as my father left us. My father was not Christian and my mother was. This is how it had been all of my life and for the most part things were OK. However, as time went on, tensions between my mother and father grew worse as my family became more involved with the church. My mother became and usher, and I joined the worship team. This meant that we were going to church much more often than just Sunday mornings. Eventually, things came to a deeply saddening end, when my father decided to leave us. It was in midst of this great tragedy that I realized Jesus was the most important thing in my life. In church I learned of the relationship we must have with Christ, and the love he has for us. Even though my father wasn't a bad man, I came to realization that I didn't really have a relationship with him. He was always in my life but never really a part of it. So I pored myself into Jesus, vowing that I would do everything could be make him the most important thing in my life, and not be like my father. I got baptized and Christ became more important than just an advantage or benefit. He became the center.

Though I now had a close relationship with Jesus, my journey with him was not over. After my father left us life only got harder. I had no job then and so it was only my mother supporting three kids. As far as family goes, we were never to close to our outside family, since we we're christian and they were not. Now that this had happened, we had been completely disowned. It is a devastating feeling loosing support of those you thought cared for you. Things got so bad that we almost lost our house. We were at our wits ends, completely out of options. One of those days we found ourselves at a special service, and the preaching would completely change everything. The preacher spoke of how we cannot simply have Jesus be the center of our lives. He must be the only thing in our lives. That moment changed my life in a deeper way. I realized that I didn't just need Jesus, but that I needed Jesus absolutely. I needed to completely submit every single part of my life to him. There was an alter call, and I experienced the baptism of the Holy Spirit for the first time. It was an incredible and unexplainable experience. From that moment on I lived only for Jesus, trusting him that we would get through our difficulties, and we did. With the help of our church as well as our family whom we were able to reconnect with. We made it through that hard time. I got a job, and since then we have been prospering and thriving.

Before that fateful day I truly established my relationship with God, I was beginning to feel resentment towards him. I never stopped believing in God or lost faith completely, but I was beginning to feel anger towards him for the fact that it seemed he was not helping us. By his grace, however, I was able to be free of those feelings and let God take total control of my life. Ever since then I have never had to worry about anything. Yes, there are still hard times, and we still struggle occasionally. Yet, the peace that Christ has given me is something I cannot describe, but only encourage you to try for yourself. I you fully give your life to Jesus, you will never feel lost or hopeless. On the contrary, you will always be sure and certain the God will protect you and provide for you.