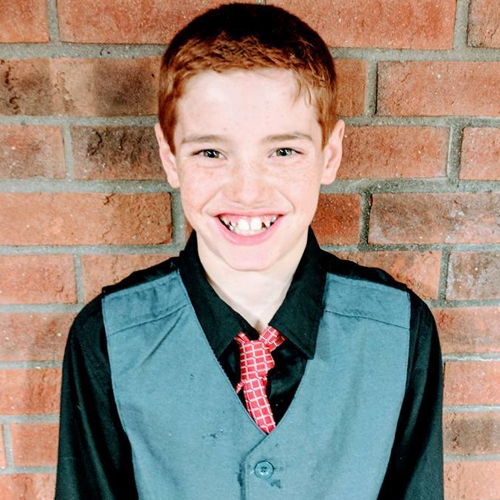 Joshua N.
from KS
Story #461
When I was young my parents talked about Jesus and we would go to church and that really brought me closer to God. When I was seven I wanted to get baptized but before I did my parents wanted to know if I knew that Jesus died and rose again and if I believed that he is the one and only Savior. They helped me to realize that I had done wrong and wanted me to know what it meant to be a follower of Christ. After I was ready I told my parents that I knew that I was ready to be saved and baptized. I asked for forgiveness for my sins, asked Jesus to be my Lord and Savior and got baptized in Shawnee Mission Lake!

Now I am 10 years old and I want to live for Jesus because I believe that he is the one and only God. I am so thankful for being able to be a follower of Christ.

One of my favorite verses is:
1 Timothy 4:12, "Don't let anyone look down on you because you are young, but set an example for the believers in speech, in conduct, in love, in faith and in purity."

I just love this because it's saying I don't have to be old or tall to tell people about Christ, but I can tell people about Him no matter who I am and where I am at. I also don't have to be afraid to tell others!

I try to live for God as he wants us to live for him. I don't always make the best choices but I love to live for Christ and try to introduce others to Him also. I hope to be an example to others to show them how to live for Him.

I am so excited that my family and I are going to try to start up and have a farm that is a children's home. I hope I inspire you to come closer to God and that I am able to share the gospel with those who might not have heard it before and let them know all about what I know about Christ.

Thanks for praying for our family! I will look forward to seeing everyone!

---
Click here to send a direct email to Joshua.
You can learn more about Joshua
here
.
The above link will take you to a site not related to 1MillionStories.org. We do not endorse opinions expressed on external websites due to the inability to properly review the content of every linked site.