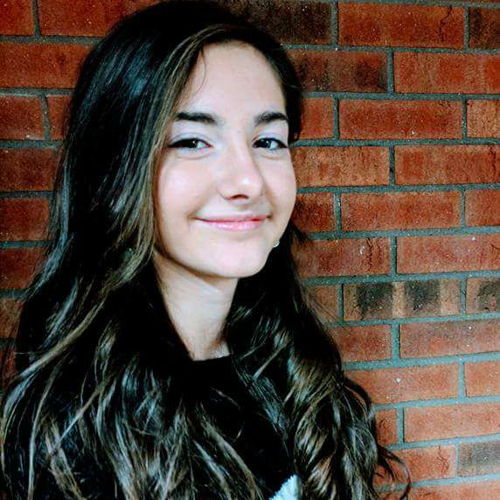 Gracie N.
from KS
Story #463
As a child I grew up in a Christian home. I always loved reading the bible. My family would always try to have bible study, church, and prayers daily. Knowing that Jesus is always by my side has helped give me comfort throughout life's craziness.

When I was six I went to a really impactful Vacation Bible School.This helped push me a little more into wanting to become saved and baptized. Most importantly my parents helped lead me to salvation through there Christ-like examples. They also helped me in reading verses and praying through this process. Through this I was starting to build a relationship with Christ in my heart. I told my parents I was ready to get saved and they lead me through praying to receive Jesus as my Lord and Savior. I was baptized at Shawnee Mission Park soon after. Now I try my best to live for Christ everyday while trying to show and share love and compassion to others.

My family currently has a food and clothes pantry for all of our neighbors. We hold Friday night fires for anyone to have a nice meal, play games, and to share the love of Jesus. We also take in homeless families in our bottom apartments.

One day I read this book about sharing the love of Jesus with others called Kisses from Katie. Katie left her wonderful life to devote all of her time to work in orphanages in Uganda. This is one of her quotes that stood out to me " Everyday we have a choice. We can let fear of something that really is small compared to the greatness of God cripple us. Or we can take a risk, do something to help someone else, make a person smile, change someone's world. All we have to do is decide to get up and embrace it". She inspired me to be strong and courageous and go out into the world to all kinds of people to spread the gospel and love others. I wanted some kind of chance to do this. Our next step is to open up our own orphanage close to Kansas City so we can help them through their life struggles, love them, show Jesus to them, and best of all give them an opportunity to have their own relationship with Christ. I am so excited for the great journey that lies ahead. During these next steps I hope I will be able to touch others lives in a way that will greatly impact their walk with Christ.
---
Click here to send a direct email to Gracie.
You can learn more about Gracie
here
.
The above link will take you to a site not related to 1MillionStories.org. We do not endorse opinions expressed on external websites due to the inability to properly review the content of every linked site.