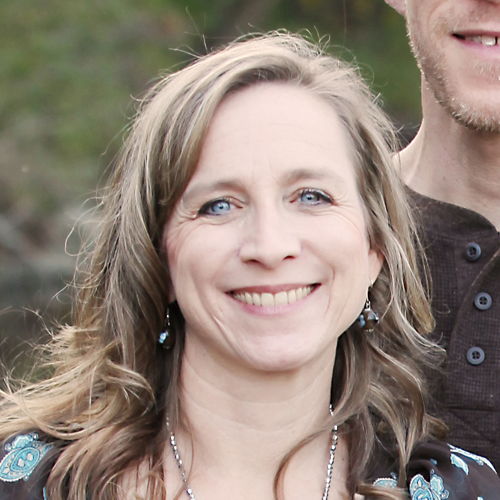 Angela J.
from MO
Story #468
I'm so glad you made it to this website. I am far from perfect and struggle in many areas of my life, but I do try to put Jesus and His teachings first in my life more and more each day.

I'll try to explain why I am a Christian. I believe that I am sinful. I see this in my life and my instinct and desire to sin, every day! (Why do I yell at my kids and lack patience and desire to eat things that are unhealthy and not take care of my body which is the temple of God...why do I act selfishly with my time? I could go on and on and on.) I know that I am separated from God if left to my own devices. BUT, God loved me so much (John 3:16), that He didn't desire to be separated from me...so He provided a way to reconcile us to one another. Because He is consistent in His character He had to balance His justice with His mercy. He has to see the penalty paid because of the sin, but He provided a way for that penalty to be paid once and for all through Jesus Christ dying on the cross...for me! Jesus, perfect sinless God lowered himself to become a man, live with hurtful, mean, undeserving humans, and make that decision over and over and over again throughout his entire 33 years! So that He could pay my penalty, conquer death and bring us salvation! Whoa! It makes me tear up just thinking about it.

I am bowled over by a few verses that reiterate His decision to continue and His ability to discontinue at any point - I am blown away because I can't even handle telling myself no to sweets when my mind keeps going there moment after moment during the day. Can you imagine being Him (God) on earth in humanity being wrongly persecuted and death threats and stupid people and deciding over and over to continue the course just to save those very people? I am just in awe.

Philippians 2:6-8 (He humbled Himself to save us!)
Who, being in very nature God,
did not consider equality with God something to be used to his own advantage;
rather, he made himself nothing
by taking the very nature of a servant,
being made in human likeness.
And being found in appearance as a man,
he humbled himself
by becoming obedient to death—
even death on a cross!

Matthew 26:36-39 (He fully knew what He was going to have to endure)
Then Jesus went with his disciples to a place called Gethsemane, and he said to them, "Sit here while I go over there and pray." He took Peter and the two sons of Zebedee along with him, and he began to be sorrowful and troubled. Then he said to them, "My soul is overwhelmed with sorrow to the point of death. Stay here and keep watch with me."Going a little farther, he fell with his face to the ground and prayed, "My Father, if it is possible, may this cup be taken from me. Yet not as I will, but as you will."

Matthew 26:53-54 (Peter tried to defend Him, but here He shows that He was going intentionally, with purpose and could have changed His mind at any point.)
Do you think I cannot call on my Father, and he will at once put at my disposal more than twelve legions of angels? But how then would the Scriptures be fulfilled that say it must happen in this way?"

How can I not owe Him my life? If I meditate even on these facts alone, I am so indebted to Christ that I desire to give back to Him my measly offering that is my life. However imperfectly I do that every day.

I would love to talk to you more if you have questions or want to learn more about my Savior!
---
Click here to send a direct email to Angela.