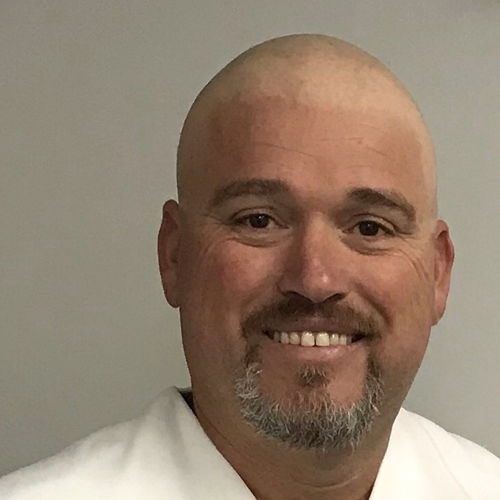 Aaron C.
from MO
Story #470
I wasn't raised in a a religious home. My parents never pushed me in one way or another, but let me find my own path. I had many friends in school who had found the Lord, but I never did. I tried going to different churches throughout my early to mid twenties, mainly whatever church the current girlfriend went to. I didn't open my heart up to Jesus, even though I now know looking back that He was trying to reach me.

In my mid twenties I came to the conclusion that I was an atheist. I hadn't heard the Lord, hadn't seen or felt Him, so I felt that he couldn't exist. I lived like this for the next 15 years.

Not long after I turned 40, I fell to the lowest point my life has ever been. I was blind to the fact that my wife of 10 years was unhappy with the husband and father I was, or that I actually wasn't. I didn't realize how withdrawn from my family I had become until she told me she wanted a divorce. I was crushed. I went looking for any help I could find. I had been a coach on a little league team that year, and one of the other teams was coached by two local pastors. I called one of them up and asked if they could help point us to a marriage counselor. He wanted to meet and talk with us, and as we sat there listing to their offer of help, I felt something inside myself. He then started talking about forgiveness and Jesus, and I had the warmest feeling arise inside me. Over the next couple of months I kept attending church, even though I had no idea why. My wife and I kept going to counseling and church. We found a way to forgive ourselves and each other for what had happened and made major life changes for the good. We are happier now than ever. Two months after my first time going to that church, I asked the pastor to pray with me to ask Jesus to forgive my sins and I accepted him as my savior.

It took 40 years, but I know those pastors were brought into my life for a reason. It was God's way of reaching out for me when I was at my lowest. I am proud to say that I was finally baptized along with my middle son and my wife who was re-baptized. I now know the Lord was always there. Even when I denounced him, he never gave up on me. He is listening for you, all you have to do is ask.