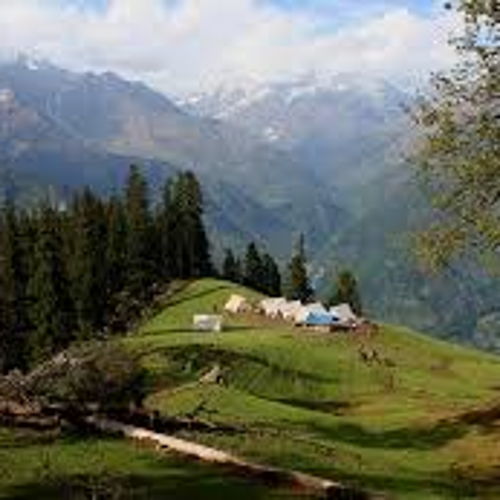 J W.
from Not disclosed
Story #473
I came to America when I was 18 years old to attend college.

America was a culture shock to me. Everything was bigger (especially cars), faster and louder. I had a hard time adjusting. My freshman dorm must have been the dumping ground for outcasts - a night didn't pass without the overwhelming smell of marijuana in the air and rowdy drunken freshmen throwing up in the halls. The boy across the hall from my room dealt drugs. Weekends at frat parties were the norm for my peers. It was like Spring Break 24/7.

I was extremely unhappy and had few friends.

My family had always attended church, but growing up something about religion was lacking - at least for me. As a teenager I would read the Bible to try to understand it. The churches we attended had their own little books of sayings, prayers, and readings. I believed in God, but I didn't know God.

I believe that God created in us a natural desire to seek him and have a personal relationship with him. Looking back, I see that in my unhappiness I was trying to fulfill this natural desire.

I spent many nights praying to God for help. I would walk across campus to a chapel that I found where I would sit and pray for things to get better - for change, happiness, and friends. I read my Bible.

God answered my prayers.

Good people started to show up in my life. They just happened to be Christians. They weren't perfect, but they helped me get connected.

Between my Sophomore and Junior years I took a class in summer school and met my best friend. One day my friend invited me to church and so I went. This church focused on the Bible - God's Word. It was so refreshing and made sense.

Within six months I was baptized and began to feel God changing my life.

Now, 30 years later, I can say that God has been my anchor. He never fails me. He challenges me. He pushes me where I don't want to go, but he's always there with me. He has made me a better person. He forgives me when I fail. He blesses me with much more than I deserve. His Word promises me eternal life with Him and I have no reason to doubt him.

I don't know what the future holds, but I know that God will be there with me to face it.

And my best friend that took me to church - I married her. We're still best friends and I can't imagine my life without her in it. Thank God for answered prayers.