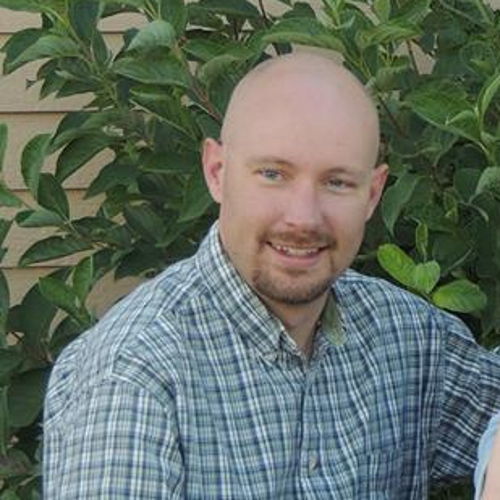 Cory T.
from MO
Story #486
I was raised in a Christian household that was regularly in church. I grew up knowing the Bible stories, being involved, and being a 'good kid'. When I was eight we were at a Sunday night service when a man in our church stood up and talked about how his son had been run over by a car. His son was in very bad condition and at times it looked like he may not live. As he was talking about the situation, he said he was thankful that if his son were to die, he had the comfort of knowing his son would go to heaven. As an eight year old, the prospect of going to heaven if I were to die sounded pretty good, and I knew the bad things I had done kept me from that. That was the night I believed that Christ died to pay for those sins so that I could be in relationship with him.

Going forward from that, however, my Christian life was lived was more by default; living out what I had seen and learned from my parents, family, and church, rather than from my personal belief. In general, I looked good and behaved well, but did not have a close personal relationship with Christ. It wasn't until college that I began to realize that acting nice to others and knowing the correct answers really did not mean much if it didn't come from the heart. I began to evaluate what I really believed (not just was I was taught) and began developing a personal walk with Christ.

That has been a journey that continues to this day of knowing God better, understanding His grace, and living and walking in that truth and grace. Through many trials God has continually and faithfully taught me more of who He is and continues to grow and mature me.
---
Click here to send a direct email to Cory.