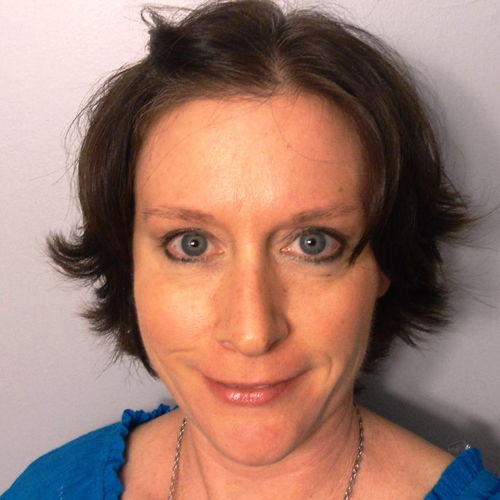 Samantha N.
from MO
Story #489
I know what it is like to have no hope, no peace, and no joy, and I know what it is like to have a fear of dying. These feelings characterized my life for many years. Oh, I used to be such a liar. It was a lifestyle. A habit. I lied to make myself look good and to keep myself out of trouble. The fact was I was a spoiled brat only child who pretended to be religious, pretended to be good. After all, I had been baptized into the church at age 9. Wasn't that enough? I looked good on the outside, but my heart was dark and full of fear. In high school I had recurring nightmares that I was dying and falling backwards into a fiery hell.

I went off to college and was intrigued by the invitation to go to a Bible study. I had never studied the Bible before, only knew a little bit about it. When I accepted the invitation, however, I entered a different world. People there genuinely cared about me. They had something I did not have - hope, peace, and joy. In this Bible study I heard the gospel message of the Bible explained clearly, which is that Jesus Christ loves me and knows me, He died to pay for my sins, and He rose again from the dead, defeating death for all time. "For God so loved the world that He gave His only begotten Son, that whoever believes in Him should not perish but have everlasting life." I learned that Jesus' blood payment on the cross was a legal transaction. It was an eternal payment and exchange of His sinless life for my awful sin. All I had to do was accept His gift. Sean, my husband-to-be, was the one who challenged my wrong belief that because I had been baptized as a 9-year-old, I thought I was good to go. He helped me to realize that all baptism had done for me was to get me wet, because I was relying upon my own goodness to get me into heaven. The Bible is clear that all the good works in the world will not pay for sin. God requires faith. He has provided the way for us to know Him and to be with Him forever by sending His Son. The Bible says, "Not by works of righteousness which we have done, but according to His mercy He saved us."

I chose to believe God and accept His free gift as a second-year college student, and my life changed radically. I began to have hope, peace, and joy. All my fear was gone, and I began to have a concern for others who do not know Jesus. Now my life is characterized by a desire to please God and to tell others the good news of the gospel. I see God as a loving Heavenly Father who answers my prayers on a regular basis. I plead with you to examine your heart and mind. If you do not have assurance of what will happen to you when you die - and 100% of us will die - please pick up a Bible and read the book of John. Ask God to help you understand what it means. You won't regret it.
---
Click here to send a direct email to Samantha.