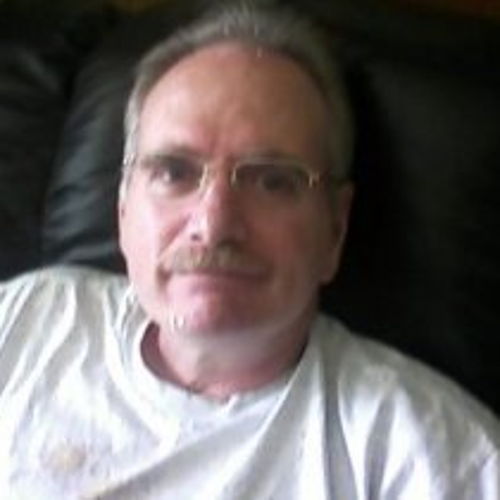 Rick A.
from MO
Story #495
I was physically and mentally abused by mother. It started very early in my childhood. I was told I was no good and terrible child. When I was in the 1st grade I brought home a paper that a parent had to help with. I was sitting in a kitchen chair. I gave one wrong answer and my mother hit in my right ear so hard she knocked me off the chair. I have a ringing in my ear today from that hit. It has never gone away. This is pretty much how I grew up. There were more awful things that my mother did. In high school I was a pretty good athlete. My senior year I was the best half miler in the city. No one could be me. At a rely I got 1st place and receive the gold medal went to show my mom and all she could say is why didn't break a record. I never thought much of myself. I didn't deserve anything good. I got married at the age of 20 thinking it would improve me. But it didn't. A friend of mine who I knew of in high school, who was a pretty wild guy back then. Came to know Christ as his savior. I saw the change in him and how happy he was. I asked him what changed him, and he said he had accepted Jesus as his savior. I wanted that change too. He showed me the plan of salvation and I accepted Jesus also. However, I couldn't get the bad thoughts about myself out of my head. I started to run around on my wife staying out late. She couldn't take it anymore and divorced me. I joined the Navy at the age of 30. But this move started to turn my life around. It got me away from all the negativity that I was around all the time.

The Navy sent me to Corps school to become a Navy Corpsman. Another good move. My self-confidence started to build. My 1st duty station was Naval Hospital Camp Pendleton Calif. I was working the 3-11 shift. So, at noon I was down at the Navy gym playing basketball. There was one doctor John Brown who was down there playing at the same time. I was working labor and delivery working the moms who were in labor. One-time Dr. Brown was up on the floor. I asked him what he was doing up here. He said one of his mother went into labor. We had some time. I asked him where he learned to play basketball at. He said Oak Park high school. He asked me where I learned to play basketball at. I said Raytown South (the schools were not only in the same city but the conference). Dr. Brown was a Christian. He got me going back to church. I don't remember how it came up, but I was telling him about my past. He said to me that I really need to forgive my mom for what she did to me. One Sunday in church the pastor was preaching about forgiveness. An over whelming feeling came over me and when there was an alter call I went forward. Dr. Brown went with me and I forgave my mom. All the feelings of hate, discontent, the bad feelings about myself went away. I stopped doing the negative stuff that was bringing me down. There came a day when God talked to me. He said Rick see when your honest, responsible, trustworthy and do what is right you feel good about yourself. I said you sure do. Then my Christian walk took off.
---
Click here to send a direct email to Rick.