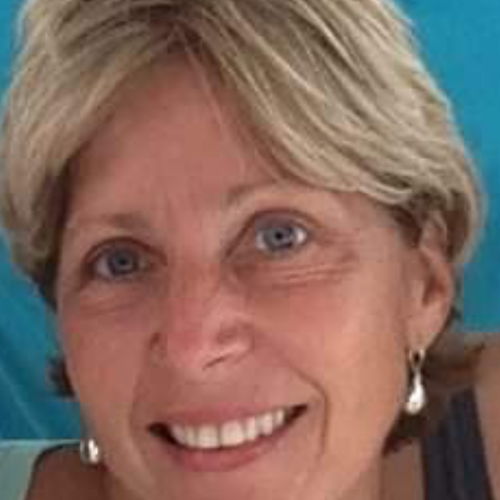 Patricia L.
from KS
Story #503
God has always been with me, I've felt his presence as long as I can remember. Having grown up in a blue-collar family with a teenage mother and parents with only a high school level education, it was very stressful as a young child. My earliest memories were of feeling lonely, rejected, lied to, and manipulated. I was always braced for some daily outburst which inevitably lead to them working out their frustration and anger toward me with a leather strap. I had grandparents who would take me out for dinner on Friday evening and to church on Sunday. My father would drop me off at Sunday School so my parents could catch a break. I remember putting the quarter he gave me in the offering plate and hearing Bible stories.

In 3rd grade, I remember my teacher closing her Bible and telling our class that she was no longer allowed to read from it, I teared up. In 4th grade, my teacher said, "class, we can no longer pray, we can only have a 'Moment of Silence'," so I talked to God in my heart.

At home, I was locked out of the house after school so my mother could go to various houses, smoking and socializing. She knew I was being bullied by an older neighborhood boy which resulted in having the wind knocked out of me frequently and trips to the doctor for stitches. I thought this was normal.

On Sundays in church, I experienced being loved and cared for. I had a sense of peace, safety, joy in singing praises, and a longing for God's Heaven. This followed me into my adult life and I've had many years walking with the Lord. Although I had accepted Christ and was baptized at age 12, it wasn't until I taught my own children Scripture and engaged in Bible Studies that I rededicated my life to Christ.

When I met my husband, he had been praying for a wife. We've tried to be godly parents, raising our three children with church, Bible study, and Christian Education. I feel I have overcompensated loving them because of my upbringing. I thank God for bringing me though so many hardships and for His faithfulness to me.
---
Click here to send a direct email to Patricia.