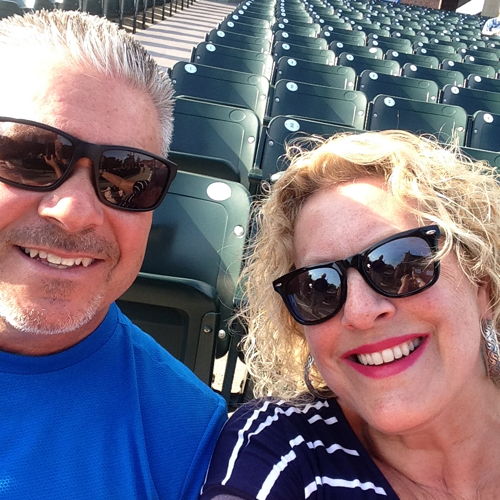 Clay W.
from MO
Story #510
My story is shared here because I believe there are many other people who have experienced something similar and have lost their hope.

Many years ago, after spending a great deal of time chasing dreams that ultimately left me empty and drowning in alcohol, I was confronted with God's grace.

My life was literally falling apart with endless searching for peace and happiness, while I was doing what I loved to do. Pretty ironic actually...I was living my dream and it was a nightmare.

I was introduced to Jesus Christ Who was not one bit interested in reminding me of all the ridiculous stuff I was doing. He promised peace and a powerful love that overcomes emptiness, longing, and uncovered a purpose for my life that I had missed.

The strange thing is that I went to church every week, in fact, every time the doors were open my family was there. I knew everything I was supposed to know, except Jesus Christ. It happens to many people.

Jesus death, burial and resurrection offers a total do-over of life. I needed that and I believed Jesus was the Son of God and He alone could forgive me and set a path that was full of adventure and life, like I had never known before.

I was a happy kid, in a great family with lots to be grateful for but I was hiding a misery with an outgoing personality. JOY is the single greatest change in my life that continues to grow every day. What was seen on the outside is now on the inside as well. I know where I was...I know how I felt...I know what the presence of Jesus Christ has done in my life. God gave me a young woman in my life many years ago that has walked beside me, pursuing God's purpose for her life as well...one of God's greatest gifts to me is my wife, Lori.

I want you to know JOY like you have never known before. I want you to experience the release of guilt and regret because you believe in Jesus Christ and receive His free gift. Church attendance is not Jesus...doing everything the Church does is not Jesus...No one can do what Jesus does! Would you allow Him to love you without looking back? Would you allow Him to forgive you and give you power to live life to the full? You will never regret that!!!

---
Click here to send a direct email to Clay.