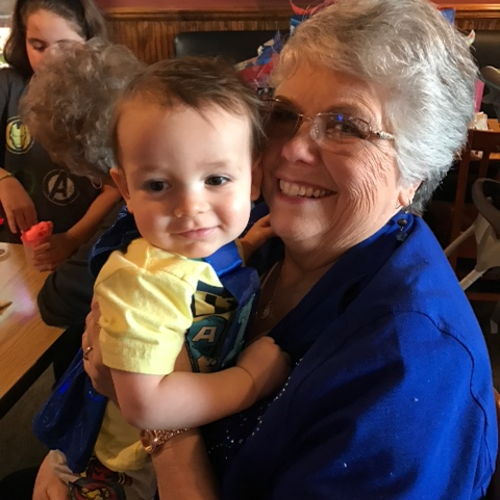 Mary B.
from MO
Story #515
I grew up in Southern Missouri, had Christian parents, went to a little country church, only a few kids my age. I was molested as a child by my grandfather and my 2nd grade teacher. But I told no one till I was an adult. My parents were very involved in the church, it was a very legalistic Baptist church. As a 12 yr old I accepted Jesus at bible school where a missionary conducted every summer. When I become a teenager I chose not to attend, was married at 18, and we moved to Independence, Mo. I went to work at Western Electric and if your marriage was not strong it would take a lot of work to make it work. My husband was very abusive, and after 3 years I could not take it so divorce was the answer. I met and Married a couple of years later and we began our life together we were very happy and life was full. I was watching a Billy Graham program one night on TV after I put our daughter to bed and the Holy Spirit convicted me that I didn't have a relationship with Jesus, but I had gone to church for 18 years, why wasn't I? I knew bible verses I had memorized and I had a Bible, I knew how to pray or I thought I did.

My Husband was about to lose his job so we talked about that and we discussed the need to be in church. If we were going to be depending on God to help us, we needed to go to church. He said you and Cindy go the first time then I will go, so we did and the pastor come to our home that afternoon. From then on we were in church every week. One evening we were having the Lord's supper and I was so convicted all I could do is cry. A few weeks later I went forward to rededicate my life and my Husband was baptized. He died of a sudden heart attack 5 years later. Jesus was my strength, He was my light, my Friend, my Counselor, my everything. My daughter become very angry, got into drugs, and at 17 had a little boy. He was the sweetest baby but she could not care for him. I had remarried 2 years later and we adopted Him. But trouble continued to come my way for many years.

Without Jesus, I could not have made it. So, my story come down to this. Without Jesus daily we cannot walk by our selves. My daughter is better but she also walks with Jesus everyday. So do my boys and now Jim and I have seven grandchildren that we pray for daily and are also a part of a great Life Group that we do life with to help us. My church family has been my family for the last 36 plus years. I love and walk with Jesus Daily.
---
Click here to send a direct email to Mary.