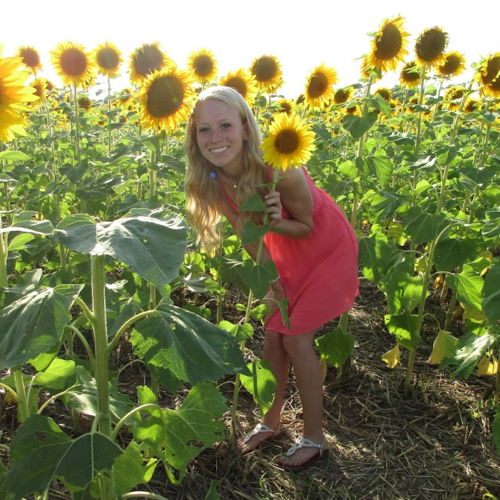 Taylor M.
from KS
Story #527
I have been going to church for as long as I can remember. My family is very religious. I went to a Catholic school from kindergarten through 8th grade. Saint Johns was a great school but I was not Catholic. Growing up being surrounded by Catholicism was a little difficult. I always had questions as to why Baptists didn't believe some of the things that Catholics did.

When I was about 9 years old I was curious what being baptized was. I talked to my grandma and my mom about it and I felt like I had a general understanding. I knew that Jesus died for my sins and I knew that I wanted to spend eternity with him. With this knowledge I talked to my pastor and was baptized. The feeling that I felt when I made my decision was like none other.

I never had very many friends at my church because I found it hard to connect with people who I didn't go to school with. When I was about 12 years old, I went to a summer camp with one of my school friends. Camp Tekakwitha was full of outgoing people who made me feel welcome and in the week that I was there I really felt something change in me. When I got home I was on a "bible camp high". I wanted to spread my joy with everyone around me. This was the first time I really started praying everyday and developing a relationship with Christ.

Since then, I have been going to public school and have really had my eyes open to different beliefs. God has put me in situation after situation where I have shared his word. I feel God working through me to help other people very often. My relationship with God is now strong and I am able to stand strong in my faith.
---
Click here to send a direct email to Taylor.