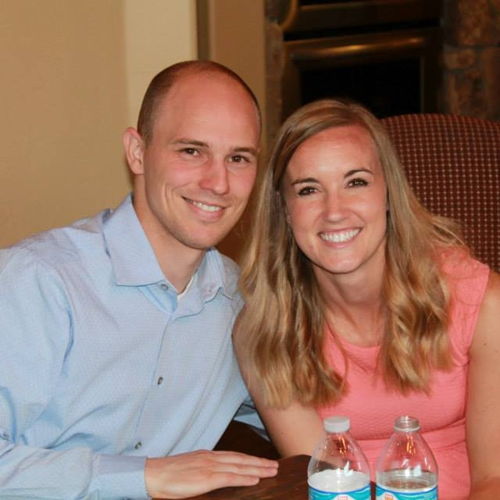 Michaela M.
from MO
Story #534
Like many, I accepted Christ at a young age. I vividly remember sitting in Sunday School and feeling the Lord nudging me to step out in faith. Being so young, there wasn't much outward change but it was the beginning of my journey in walking with the Lord. Throughout middle school and high school I was a "good" kid. Don't get me wrong, I made many mistakes and did things I'm not proud of! Throughout these years I attended church and had a true desire to know the Lord. I had many people who encouraged me in that way too.

I went away to college and quickly realized that the safety net of home was gone and my faith was much weaker than I thought. Unfortunately, instead of turning to the Lord, I went the other way. I struggled, like many, to figure out who I was on my own and made many mistakes along the way. I relied on self and others around me to fill my loneliness and validate my actions. My junior year I began to see that I needed to change, that I really didn't like me, and that I wanted a relationship with the Lord. This was the first step in my journey of turning back to the Lord.

After college, I got married and a couple years later we had our first child. She was born 6 weeks early and she was incredibly sick. It took the doctors a while to figure out what was wrong with her and they were not completely sure she would make it. This was the first time in my life that I had faced a situation as difficult as this. I know many people have faced far worse circumstances but for me this situation brought me to my knees in acknowledgment of who God is and how desperately I need him. Through my weakness and little faith I saw God perform a miracle in my daughters life. The night the doctors told us they were at their last resorts to keep our daughter alive, God healed her. The next morning the doctors and nurses were all shocked and excited to give us the news that through the night our precious girl started to get better. Only God has that kind of power and timing. My life from then on has been different, while I am still learning to let God be in control and I will never doubt who he is and how much he loves His children. Being a parent and almost losing a child has shown me just a glimpse into the depth of His love for me and you. Romans 5:8, "But God demonstrates His own love for us in this: While we were still sinners, Christ died for us. In all my sin, He gave His only son for me because He loves me and He has done the same for all."