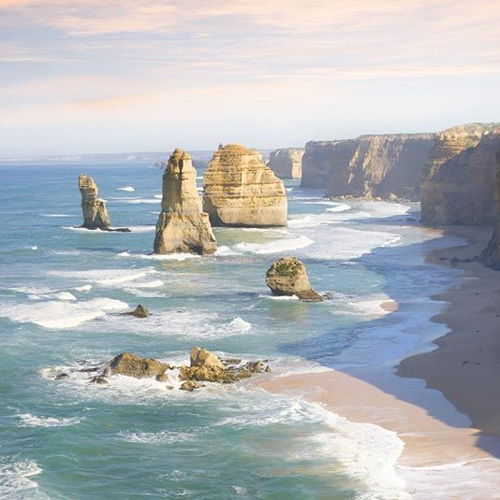 Bethany B.
from MO
Story #537
Like many people I know, I was fortunate to be raised in a Christian home. My parents, albeit flawed, sought the Lord and overcame many obstacles they wouldn't have outside of Christ. I accepted Christ when I was in kindergarten, but it took a long time for me to make that faith my own. When I was 5 years old, my father was diagnosed with lyposarcoma, which is cancer of the fat. By God's grace, my dad survived, but the cancer led to a decade long depression and an environment of emotional and verbal abuse. Meanwhile, during the following year that my dad was receiving treatment, and a little while after, I was abused my the young man who babysat me. For many years, I denied what had happened to me, refusing to see myself as a victim and ignoring the spiritual and emotional repercussions of such suppression. As life carried on, it seemed that my family was beginning to crumble. My parents had vicious fights that my brother and I would overhear. They only got worse after he left for college.

During my sophomore year of high school, my parents separated. I was devastated. Everything I'd grown up to learn about marriage and love opposed what was happening, and what had been happening. Fortunately, I saw the Lord intervene. Through amazing grace and diligent devotion to the Lord, my parents restored their marriage. I have seen it grow and flourish in a way that I never saw through my childhood. It is now an example that I would gladly some day look up to in my own eventual marriage.

That wasn't the only time I saw Christ's transformative grace firsthand. When I was in high school, the young man who had abused me all those years ago approached me. In the time since, he had fully surrendered his life to Christ. In tears, he apologized for everything he had done and asked for forgiveness. He was so different then, and I was able to truly forgive him, as well as begin my own healing process. This was when I really started to dig deeper into my faith. It took many years. I didn't begin talking with other people about that particular part of my life until I was a Junior in college. It was difficult to dig everything up after so many years buried deep, but the Lord took care of me, as He always does. Through these experiences, He has shown me unconditional grace in a way that many people don't get to see. I couldn't be more thankful to the Lord for all that He's done in my life and the lives of those around me. As a result of past struggles and circumstances, the Lord has drawn me closer to Himself and shown me what it means to live a life fully surrendered. Fully free.