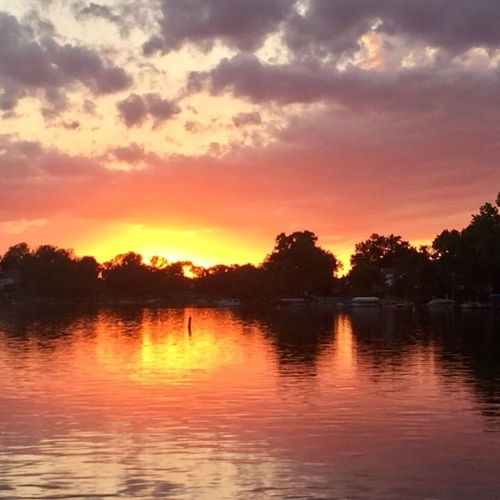 Craig C.
from MO
Story #540
Hello, my name is Craig Combs, I am 59 years old and I did not grow up in a church environment although my sweet mother tried her very best! See I hated church didn't see much need at a young age or even as I grew I always thought I believed in God and if I tried to do the right things I was in good shape. Many regrets too many to mention. I regret not taking my kids to church or introducing them to the Lord but how could I when I didn't know him everything was always about me.

I had a wonderful family a beautiful home on a lake a great job but stressed and drinking a lot and just not happy. So, in 2015 I decide I was done told my work I was working from home as well as my wife. I decided to end it all being the coward I was I took many pills and sat in my recliner and said good bye!

A day latter I woke in the hospital with my wife standing over me, my co-worker knew I had been depressed and when she could get me after several tries she got hold of wife ETC. and 911 was called and neighbors got in the house and my life was saved. I started in a long recovery and thought I was good and stop medication and started the drinking again and once again in November of 2017 I put a hose from exhaust into my truck and once again I was saved didn't make any since to me I should have been dead twice now!!! Twice!!

When I got home again I called a friend to come talk with me I was so broken and confused. That evening my walk with God began December the 6th. 2017, I asked God to be in my life and to please show me the path I needed to be happy. I asked God why I was still here why? Well the Holly Spirit came to me one evening and told me God wanted me to have a chance on earth with him in my life as not to be. I am way behind learning about God and Jesus, but I am so giddy, and I am learning as much as I can every day. Oh, I was also Baptized in 2018.

Life is so simple when you have God in control, I love and am so giddy about God and Jesus and all my glory goes to him for sure. 59 and its not to late and that is what I want people to know its not too late until it is take God by the hand let him take you down the path he has planned for you.

God Bless All. Craig
---
Click here to send a direct email to Craig.