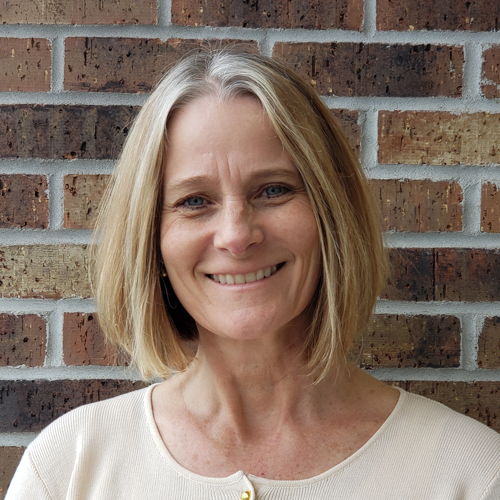 Cilla F.
from MO
Story #568
A letter to you.
I have a hard time watching you work. I pray for you the entire time. I ask God to put words in my mouth that show you how much He loves you. It took me a very long time to learn of God's love for me and that I can trust Him with my life. You see, I didn't trust people. They always seemed to want something. Even the interpretation of the Bible I grew up with had so many rules and expectations, that I was not interested in it. Instead, I made my own rules, followed my own path whichever dangerous way I wanted to go. It was fun for a time, but the drugs trapped me. The more I did, the more I wanted, which meant that I was giving myself away more and more each day to people and things that did not care about me.

In one of my science classes in college two women were studying the material together every week before each test. One week, I asked to join them. One of the women was a Christian, a follower of Jesus Christ, and the other was a single mom who worked as a stripper. Their relationship confused me. It looked nothing like what I grew up thinking, that a Christian should be not be associating with a stripper. At that study group I began to care about what the Bible actually said rather than people's interpretation of it. The next time I saw the Christian she gave me a Bible.

Ever since then, I have not put the Bible down! I learned from it that there is nothing that I can do to keep God from loving me. I learned that even though I have tried to live life without Him, my own way, He was always nearby waiting for me to call out to Him.

My heart leaps for joy when you greet me loudly from across the room. My heart skips a beat when you call out my name from across the room, but God loves you so much more than I do! He would love for you to call out His name, Jesus! Be strong, courageous and trust Him!
---
Click here to send a direct email to Cilla.