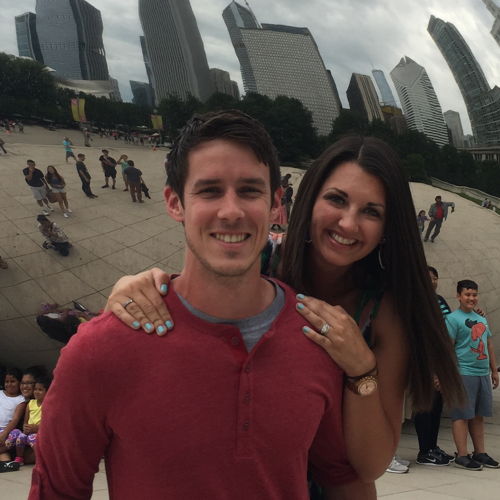 Chase M.
from Missouri
Story #571
When I was growing up, going to church was not manditory. I went at a very young age and not every weekend. As I got older (elementary age), going to church was no longer a thing. Not due to being disinterested, but rather a lack of time. Sports became my world. Every weekend, between my 3 siblings and I, we would be in a car driving hundreds of miles to the next soccer, baseball or dance recital. We would hit the occasional church service on the off weekend we did not have competition but those weekends became few and far between until they eventually disappeared for good.

It wasn't until college that I reconnected with God. Fellowship of christian athletes would come on campus and have a church service for the student athletes and a pastor would preach and pray in the locker room the night before a game. This was the beginning of my return. I would listen every Friday night to what these pastors preached and found I wanted that in my life as well.

After Graduation my wife and I moved back home and found ourselves "chuch-less". God, however, had other plans. He had placed new friends in our lives at that moment who brought us to their church and we have found a home there ever since.

While sports may have seemed to take me off the path with Jesus, I feel they brought me back as well and God put friends in our lives at the perfect moment to make sure we kept on that path.