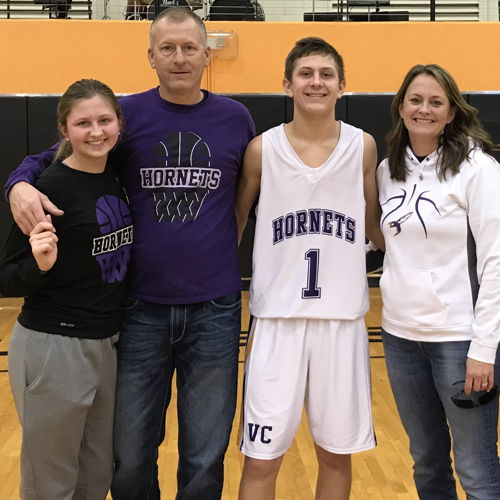 Stephanie H.
from Kansas
Story #572
I have been reading testimonies of a few kids recently that just shatter my heart. I know I have needed to write mine but it is not complex. Nothing tragic has really happened in my life but the enemy does know how to tear families apart. I know it is strange for some people to understand but I have believed in God since the day I visited my Great Aunt May in the hospital in Ottawa. At the hospital a man approached me where he gave me a bible and told me about Jesus and the rapture. I have never wanted anything more in my life than to see Jesus come and rescue me from the world. I have believed in Christ ever since but did not entirely understand what that meant. So as life moved on and I grew up, especially since we didn't go to Church, I did not really grow in my faith. Don't get me wrong I tried to read the Bible but only found condemnation not the love I was seeking. You see I have very low self esteem and high empathy, it runs in the family. I grew up watching how my Mom dealt with life (she grew up a neglected child, unloved by her father) also with low self esteem. Her mother, my Grandma, died when I was only 13 which did not help my Spirt. My Grandmother was a believer in Christ. She read her bible every day and was such a loving spirit. Her husband was not a believer. Without her there was no real regular presence of God in my life. No one to guide me in the spirit, no one to remind me that God always loves us even in our sin. So I drifted as most teenagers do without accountability in Christ.

Going to school was not always a joy. Kids were mean because we were frugal and didn't wear the right clothes. They made fun of me, I am not sure exactly why. I was a great student and good athlete and always tried to do the right things. Kids from school kids made life hard, I just never fit quite in. I did everything by the book, I followed all the rules and commandments but it never seemed to pay off. The naughty kids (I still see them today) had it so much easier than I did, they were popular and never got in trouble for cutting classes, practice, or being mean to others. So I was angry and made my first bad decision as a Sophomore. I "fell in love" and lost my virginity at the age of 15 to my high school boyfriend. I suppose the man I was supposed to marry but life didn't unfold that way. We ended our relationship in College and after that I thought there was no way God could ever love me again. I was doomed for hell. I was a sinner a unclean whore. I had fallen too far without a path back to Christ. I have heard it said there is nothing worse than sexual immorality, no worse sin. So I became more lost and lead astray, I just wanted to belong. I sure was no longer marriage material, I was a drunk, party animal, a poor student, a whore, a ungrateful child, and a lost soul.

I met Matt when I was 20, we are a lot alike. We lived together and after a couple of years we got married. We didn't have the greatest relationship, we argued a lot. I suppose our relationship centered around our own selfish needs. I still suffered from low self esteem and Matt could not provide me with the love I so desperately needed. We decided to start a family after 4 years of marriage which was not a great fix to a already strained relationship. Don't get me wrong we loved each other we just didn't know how to do that without bickering. After our children were born I was still curious about God and would go back to try and read the Bible we would occasionally go to Church. Since Matt's mom is a Christian and has strong opinions about sharing her faith with her Grandchildren I decided that we need to start going to Church. We needed to raise our kids with a faith in Christ designed by "ME" and not "Her", especially since her strong beliefs didn't align well with mine. We were sporadic Church attenders at first going to Riverlawn during a time when something fishy was going on with the pastor there, not helping with my view of the "Church" at the time. So we switched to the Methodist Church, where our kids were comfortable because that was where their preschool was. But something was always missing it was too worldly not challenging my spirit and I fell back into old worldly ways. I believe when Kaleb was about two and I was going to school, working full time, and Matt was traveling that I was the most stressed and lost in my life. I was suffering from depression and anxiety brought on by the second pregnancy. I was seeing a therapist to try and deal with it all and was taking medication. We found some new friends and I became a partier again (it is easy if you find the right crowd). I was not being the great Mom I wanted to be. My marriage was struggling, I was lost. I started reading some Christian books and self-help books, I was searching but still no olive leaf seemed to spring forward. Then Kara went to another Church with her friend. She talked me into going with her to Faith Church and I did. It filled the void in my life, I was hooked. We made Matt and Kaleb start coming with us. It was rough, a fight, for awhile we were changing to the norm. They were comfortable at the Methodist Church. I started reading the Bible again and talking about what we were hearing at Church with my family. Then Danny Crawford took us one step further by coming to visit us at our home to talk about our relationship with Christ. He brought Matt, Kara, and Kaleb to Christ and me back into the graces of God. He explained how Jesus lives us and how sun separates us from God but Jesus died for our sins and washed us clean. Jesus washes away our past and make us new in Christ and he loves us through it all. While we were new Danny continually held us accountable always checking on us that we were attending Church, always glad to see us. We became regulars and we started to serve. We were baptized as a family and I have to say WE have stayed faithful in Christ since. Our Church home is now at Riverlawn and we are glad to belong there where we are continually growing our faith.

I know that I am still broken soul but I know that I am loved by Christ, am filled with the Holy Spirit and saved by Jesus. I know Jesus will always love and chase my heart he will not leave me or forsake me. Through constant challenges by our pastor Jeff I seek the word and continue to grow in spirit, to serve others and to share Christ.