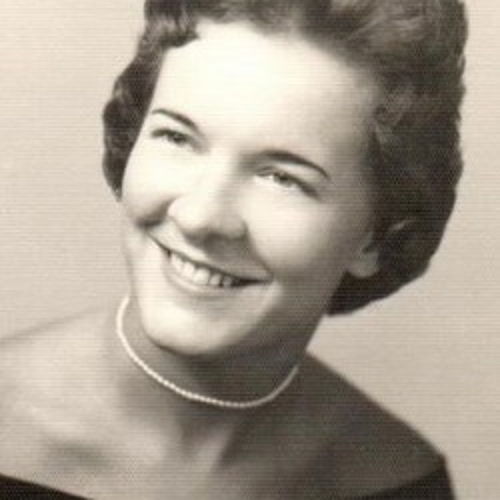 Bert R.
from PA
Story #586
I was brought up well in the faith, despite the kind of early family trauma that can break a family: My father died young, leaving my mother to raise four children ages 4, 5, 7 and 8. I really loved my dad. Every evening he would sit there with the radio on and rock and rock me. I can remember at his funeral I stood on my tip toes at his head, pulling myself up to see him. I was five years old.

My mom did a fabulous job raising us, working as a waitress and doing cleaning jobs to make ends meet. We were lucky to have a grandmother who was a seamstress and other grandparents living close by. For my baptism my grandmother had made a beautiful peach colored dress with two tiny elephant buttons, a dress that the minister got drops of water on. I was upset. My mother assured me that everything would be just fine.

Mom didn't drive, so every Sunday we walked to church, rain or shine. If we were lucky someone would pick us up and take us to church. She made sure we were all involved in church activities – from Cradle Roll until adulthood. I played in the church orchestra and sang in the choir.

As a child I had always wanted to be a nurse, as an adult I enrolled in nursing school. With a few months left in my training, my brother introduced me to a friend of his. We went to dinner a few times – he was a good man, a very handsome one, had money and the whole nine yards. He was getting ready to leave for the Air Force and was certain that we should get married and move to Michigan. Not knowing what to do, I sought God's guidance: Should I marry him? Would I finish school or would I lose my passion for nursing? The message I got was this: I was called to care for and heal others as a nurse. So I declined the young man's offer.

Looking back, I've never regretted that decision. I went on to work in obstetrics as a supervising nurse, helping bring many children into this world. Later I worked as Director of Nursing at a retirement community for 35 years.

God has protected me in different circumstances throughout life. I remember walking along a creek with my twin nephews when rain started pouring so much that the creek overflowed. We were spinning all over the place – God had to be with us because somehow we stayed afloat, we narrowly avoided a bridge and other debris, and ended up on a little hill.

Face-to-face experiences with human trauma sometimes made me reach out to God for help. When our local community was about to lose its ambulance service, I ran ambulance and got others to help keep it going. Seeing the condition of some of the patients, especially children, I would ask God to help get us to the hospital – where they could get more of the life-saving skills than we had on board. I used to say to my nephew, "I bet God thinks I can't do anything myself, I'm asking Him so much." My nephew assured me, "He doesn't think that Aunt B."

I cared for my mother, who was diagnosed with ALS, for two years during the day while I worked nights. There were times when my brother could stay with her. There were other times I put her in God's hands until I got home in the morning.

God has a way of putting people in my life for a reason. My good friend Margaret's daughter was diagnosed with cancer, so she would come to my house for shots. Then one day she said to me, "Mom said you are to come up for dinner." I refused, but the next time I went and kept coming. It has been some 25 years now – hard to believe. I started coming to church with Margaret after her husband died, first at their church and then we came to Memorial UMC. We've been going to church together ever since – taking turns driving, eating breakfast together, and sitting together.

More recently I began to experience unexpected physical weakness, including my ability to speak and swallow. It was God and God alone who I invited to join me as I met with doctors and specialists. It became clear to me over time that it was a form of ALS.

These are my final days. I have chosen to rest in God's promises and trust in Jesus as I say goodbye to friends and family. It is great to know that my church family is supporting me and my family is caring for me in this time.
---
You can learn more about Bert
here
.
The above link will take you to a site not related to 1MillionStories.org. We do not endorse opinions expressed on external websites due to the inability to properly review the content of every linked site.