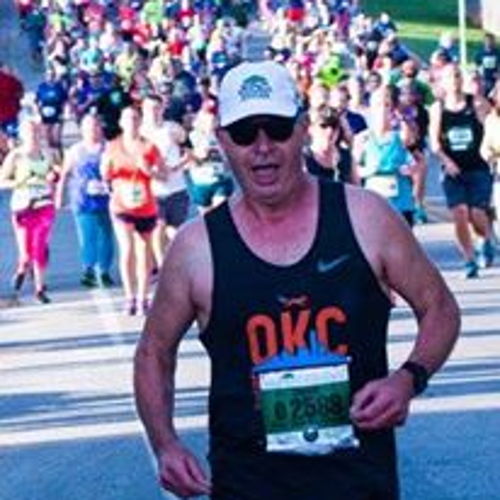 Scott F.
from MO
Story #588
I was the beneficiary of growing up in a home with wonderful, loving parents and siblings. We belonged to a Catholic church and I remember attending classes and services learning about the church and religion, but not so much about God.

After I enlisted in the Air Force my life was pretty good. We had a beautiful baby girl and my career was going very well…and then it took a turn for the worst and the result was a divorce. The leaders of the Catholic church I attended at the time basically "uninvited" me to be part of them since I was now divorced. Please know, I am not bashing Catholicism (I love and respect many Catholics) but just stating my experience with that particular group of people. Well, being rather young and naïve I interpreted this as God rejecting me and so I decided to reject Him.

Unbeknownst to me at the time, God never rejected me and He had a plan to bring me into a personal relationship with Him—when God says He is going to do something He does it! He brought together a girl from Sacramento, California to meet a guy from Independence, Missouri in Fairbanks, Alaska, even while neither of us were following Him. But He put love in our lives and we got married despite the odds.

God then added a son and daughter to this unlikely union. Through some miraculous events we ended up at a tent revival and learned about the personal relationship Jesus Christ wanted to have with us.

I dug in my heals because of fear, hurt, and pessimism. What I was hearing is that when you ask Jesus Christ to be Lord of your life you must submit to Him and trust Him in all things, and be obedient to His plan—whoa! But I also heard that He would walk every step of the way with me and when necessary He would place me in His arms and carry me.

One Sunday morning it happened. We attended a church that was meeting in a school gymnasium and as the Pastor spoke about the grace and love of Jesus he invited anyone wanting to accept the Living God as their Savior and Lord to come forward. It came on me, rather unexpectedly, that it was time to drop my ego and fear and to submit.

It was the greatest decision of my life!

It also fundamentally changed the course of my life. I am convinced it saved our marriage and I now not only have a wonderful wife, I have an eternal sister in Christ! I like to think it made me a better husband, father, son, brother, friend, and now grandpa—a better man.

It took me on a path that was focused on "potential earnings" to one of "potential impact". A master's degree in technology would have certainly put more money in the bank account then a seminary degree—but as I said earlier, when God says He is going to do something—He does it! He does it and uses it for His glory!

I am not completely sure to this day where He is leading me, but I trust that He loves me and would never place more on me than I can handle. So, I choose to be obedient (or at least strive to be) when I hear His calling. Be it becoming ordained, teaching Sunday School, writing about my faith journey, or working whatever job to provide for my family and to be generous to others, I walk in trust and obedience knowing full well that God never has or ever will reject me!

---
Click here to send a direct email to Scott.
You can learn more about Scott
here
.
The above link will take you to a site not related to 1MillionStories.org. We do not endorse opinions expressed on external websites due to the inability to properly review the content of every linked site.