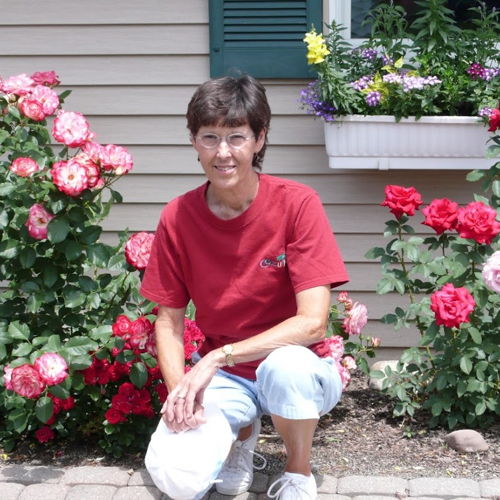 Mona W.
from MO
Story #598
I grew up in a home with both parents and three sisters. My mother and father did not go to church and they did not take us girls to church. My father worked long hours at his business, and my mother was often away from home helping dad at work. Although I had three sisters, I often felt lonely while growing up. I never felt special.

I remember that I often had thoughts like: "What is life all about?" "Why am I here?" What is the meaning and purpose of life?" "Is this all there is?"

One day a neighbor lady took me and my three sisters to Sunday School and church -- and I began to get my questions answered. I learned about Jesus, and that He was God in the flesh. I learned that He loves me! I learned that I was sinful and in need of forgiveness, and that Jesus was the only One who could forgive me of my sins. I also began to learn that God had a plan for me, and that I had a purpose -- a purpose that was there all along, even before I was born!

And so, one day in a worship service, at the age of thirteen, God made the gospel known to me and led me to receive it. Yes, the gospel that is deep and complex, but simple enough for a child to understand. And this I understand: I am sinful and therefore separated from a pure, holy God. Jesus Christ died for my sins, taking the punishment I deserve, then rose from the dead three days later -- proving that He is God! In this way He has reconciled me to God, and through faith in Him, I am no longer separated from God.

A lot has changed in my life since that day when I was thirteen years old. But I am still a sinner, and I am not always faithful to him. The difference is that today, when I recognize and acknowledge that I fail Him, I genuinely grieve -- because the great desire of my heart is to please Him. I just rest in the promise of His Word that tells me that when I confess my sin to Him, He is faithful and just to forgive me (1 John 1:9).

I now have meaning and purpose in my life. I don't understand everything, but I trust that God is in control and working all things out for my good (Romans 8:28). And so I look to Him to guide and direct my path in all things, and in every area of my life.




---
Click here to send a direct email to Mona.