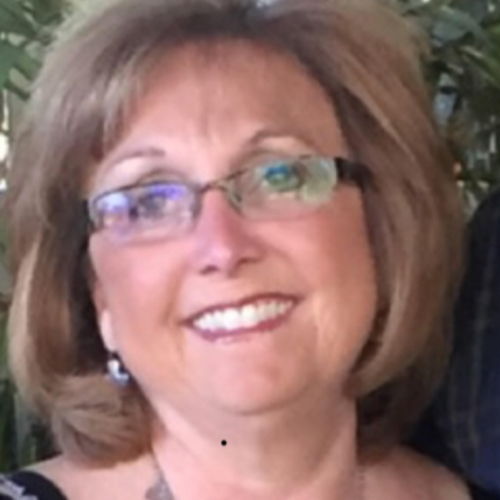 Kathy K.
from KS
Story #599
I was raised in a Christian home and was baptized around the age of 7. I use to be in the church pew and listen to the sermons but they never really meant much. I was in youth group as a teen but again it was just an event that our family was involved in. At the age of 16 I started to work and decided that I really didn't want to attend church anymore. I would make excuses about having to work so I didn't have to go to church. In high school I began to do things that I'm not proud of. In my heart I knew that I really wanted to follow Christ and do the right things that He wanted me to do! I wanted to someday be married to a Godly man and have children. I kept thinking in my head that if I could just get away from the things that were keeping me from doing the right things I would be better. I graduated from high school and wanted to pursue my dreams of someday being a nurse. I started to attend a local Area Vocational School to start my dream of nursing. My first class was Nursing Assistant, I passed this class with A's. It was shortly before finishing that class that I met my soon to be husband (Steve). We started dating. He had been married before and had a son. I knew my parents would not be happy with this choice, so we did not share this information with them. My parents really fell in love with Steve. We dated about 4 months and were becoming more serious in our relationship. One day Steve said "we have got to tell your parents about my son (Jason) because if they won't accept him this relationship will never work" We planned a time to go share this with them. They were SO excited to meet him. They immediately fell in love with Jason, and he became their first grandchild. Our relationship grew and we were married May 15, 1976. Jason was 3 years old when I met him, he was such a sweet boy. I loved him as my own. It was shortly after we were married that we decided that we needed to find a good church to raise our family in. We started attending KCBT. Shortly after attending this church the pastors wife went forward one Sunday to ask Christ into her life. My thought was really, the pastor's wife? I had doubted my true identity in Christ for many, many years. I felt like I was just playing the part but not really knowing Christ! It took me another 4 weeks before I broke one Sunday morning and went to the alter to confess my sins and trust HIM to take over my life. I was now FREE from my past of sin & shame and FREE to live for HIM. My husband had gotten saved about 1 year before we met. My husband & I were discipled by another couple and began to truly walk by faith in Christ! I will never say that it has been an easy or perfect life. It is not been an easy road, but through Christ and HIM alone He will see you through. On June 20, 1978 we welcomed our first baby girl (Kelly). She brought so much joy into our little family! On October 23, 1981 we welcomed out second baby girl (Jamie). She added more joy to our family! We were a Very Happy Little family! In 1998 our son was married to the love of his life (Nickie). We were so excited to add another family member. On May 21, 2001 we welcomed our 1st granddaughter (Mackenzie) we were over the top excited! July 10, 2002 we welcomed our 1st grandson (Jackson) again excited for his arrival! Life was GREAT..Our family was growing, we were in a new season of our lives as grandparents. It was Easter Sunday morning, April 11, 2004 we were setting up chairs at church (Grace Church of OP) we were meeting in a school. We had one of our pastors find me to tell me that we needed to get to the airport to go to Texas, where our son & his family lived. We didn't know what was going on. We were told to PRAY..Pray for what? We began to pray not knowing what was going on. We all got to the airport and got the call, that our son had died. He was 31 years old, in perfect health! What could have happened? He had had a massive heart attack..This was the VERY WORST DAY OF OUR LIVES..as I sit here and type this it is still very difficult. We began to question GOD? WHY? It has taken many years and we still do not know why but we DO KNOW that GOD is in control..We have to TRUST in HIM and lean on HIM everyday!

November 4, 2005 our daughter Kelly married Todd. October 11, 2007 our other daughter Jamie married Danny. We have been SO Blessed by our children and grandchildren. We now have 8 grandchildren. Mackenzie, Jackson, Lexi, Chloe, Addison, Bristol, Caden, & Kai! We are Truly Blessed and we are thankful for each and everyday that we are allowed to be with our family! Please never take one day for granted.. God has and continues to work in our lives. I know that I fail everyday but He is always waiting right there to pick me up and LOVE me! We are now again in a new season of our lives. God has lead us to Lenexa Baptist Church and we are getting ready to go to Oklahoma City on a missions trip! We are so excited to see how God is going to use us!
---
Click here to send a direct email to Kathy.