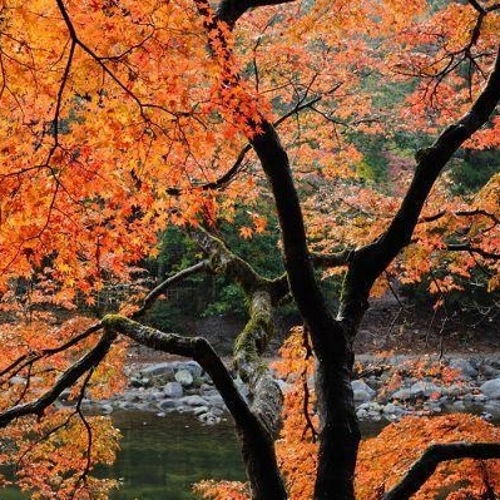 Lee L.
from KS
Story #621
Growing up as a young child I lived a very sheltered life. I had a Godly foundation in my life for the first several years. We attended church regularly, we prayed for our meals, read the bible, and I went to Awana on Wednesday nights. It was while attending Awana that I accepted Christ as my personal savior at the age of six.

As far back as I can remember my parents were always arguing. Most of the time it was my mom who seemed to start it. She would keep track on a piece of paper whenever she thought my dad had done something wrong, which was about every day. One time my mom called the police and she told them that my dad was getting angry with her. The police decided it would be best if my dad stayed outside of the house that night. So he slept in the back of our old ford truck. My mom from that point forward, made my dad sleep outside whenever there was an argument, which was every day. In all my life I only remember my dad sleeping inside of our house one time. My mom was a very controlling person that was never wrong and always right. My dad built a bed inside of our small shed; he insulated it and ran electricity to the shed. That way in the wintertime he could keep warm. It was much better than sleeping in the back of the old ford truck with the topper on the back. When my mom found out she made my brother and I tear it down while my dad was at work.

I don't remember when exactly when my mom and dad started attending Bill Gothard seminars. For those of you who have never heard of Bill Gothard, he is a speaker, writer, and the founder of the Institute in Basic Life Principles. Gothard was a firm believer of homeschooling, keeping the mother at home and the Father was to be out working. After my parents started attending some of Gothard's seminars, they pulled us out of public school, to be homeschooled. A child brought up in a Gothard home is never allowed independence--he or she is home schooled, sheltered from all secular influences, indoctrinated at the various seminars, sent to a Gothard post-secondary school. Gothard children are not allowed to date, and are not allowed to "court" anyone not approved by their father. His teachings put a lot of pressure on the father figures of homes across the U.S. Even though his teachings were somewhat biblical, many families, I would say most families that followed his doctrine and attended his seminars were torn apart.

Growing up I never had a bed. My sister, bother and I always slept on the floor of our living room in sleeping bags and my mom slept on a mattress also on the living room floor. One night there was a knock on the back window of the living room in the middle of the night. Whenever my dad needed something he would do this. This wasn't an ordinary knock though. There was something creepy about it this time. My mom went to see what he needed and I followed her into the kitchen, to the back porch. There was a door there that led to the porch. As I walked through the doorway I saw my dad sitting there on the floor, kind of in a slump. He had a strange glazed look over his eyes. He told my mom to call 911. When the ambulance came, I begged to ride in the back with my Dad, but they wouldn't let me. They rushed my Dad to the Newton hospital. After being there a couple of hours, they realized that he needed to be moved to Wichita. The black charcoal substance that they had given him to try to make him throw up helped, but the aspirin he had taken was spreading though his body too quickly. They had a machine at the Wichita Hospital that was supposed to clean his blood. By the time he got to Wichita it was too late.

My father committed suicide by taking 500 aspirin on the evening of July 19, 1992. I was ten years old. I will never forget that night. It sticks in the back of my head like a recurring bad dream that I never quite wake up from. I think there comes a point in a person's life when they get tired of someone always telling them everything they do, that is negative. I think my dad had reached this point and after taking it for so long he just couldn't anymore. I believe that when a human being takes there own life, they are in such a deep stage of depression that they think there is no other way out.

After the death of my father, life at home became much worse. My mom became more controlling and much less forgiving. My mom on many occasions, made my brother and I go 24 hours without eating, sometime even 48 hours. This was one of many punishments we would receive when my brother or I did something wrong. This punishment always seemed to be her favorite besides beating us on our bottoms and the back of our legs until we were black and blue. Even after not being able to eat my brother and I were still expected to do our chores. On several occasions I can remember blacking out and I would have to sit down for a while. My brother and I would even eat dandelions because we were so hungry. It always seemed that our sister never got in trouble. My mom had a problem with men and took it out on me and my brother. Our mom had taken us out of public school and started home schooling us but that's not what really happened. Our mom wasn't really teaching us anything. The reason she did this was so she could control us more, and make me and my brother's life more miserable. To my mom's credit, she was trying to protect us from the world and all of its evil ways.

My brother and I were always close growing up. After the death of our father, our companionship became much stronger. My brother is still my best friend. When my brother was 15 he began helping our uncle who owned his own copier business; he had recently had back surgery and still couldn't do much. My aunt and uncle knew that life at home wasn't very good for my brother and I. They talked to him about leaving home and moving in with them. He told them he wanted to, but only if it worked out that I could leave too. One night my mom, sister and I met my uncle to pick up Luke, my brother. They lived in Iola, so we always met half way in Eureka. After picking up my brother one weekend, we started back home. When we got to El Dorado we had to stop for fuel. My brother and I discussed running away from mom, and I agreed that it was a good idea. We also ended up stopping at Wal-Mart, which is now Sutherlands before leaving El Dorado that day. We told my mom and sister that we would stay in the car while they went inside Wal-Mart. When they went inside my brother and I decided that we should leave then. We both got out of the car with just the clothes on our backs and took off. When I started running with my brother away from the car the most incredible feeling came over me. I have never felt anything like it before. It was like a huge burden that had been on my shoulders all my life, suddenly just lifted. It was one of the greatest feelings I have ever experienced. We stayed off the main roads, cutting through back yards and jumping fences and ended up running to Braums. I hid in the ditch behind Braums while my brother went inside and called our aunt. My uncle had just gotten home when Luke called so my aunt told him where we were and he came and got us. After calling her, my brother came back to the ditch while we waited for our uncle to come and get us. Our aunt and uncle found a lawyer for us and my aunt and uncle ended up getting custody of us. Things finally started to feel normal after 12 years of my life. We started going to school again and we both graduated high school. Even though the odds were against us, because we did not have any education through grade school we both made it.

After high school I moved to Wichita to attend Wichita Technical Institute. My uncle had gone to school there and we both thought it would be a good school for me. My aunt and uncle helped me move into an apartment and I got a job in Wichita. While I was living in Wichita I would go to Lawrence fairly often to visit my brother. He was going to school at KU. One weekend, while I was headed back to Wichita two guys in a white truck followed me out of Lawrence. Several miles outside of town they passed me on the gravel shoulder and then got into the other lane, facing against traffic and put their truck even with my car. I was not sure what they were doing and was scared. I had a hand gun with me, so I held it up to my car window hoping it would make them leave me alone. They immediately slowed down and turned off at the next mile. I was thankful they left me alone and I continued on my journey. The next town I went through I got pulled over by a sheriff. The two guys in the truck had called 911. I was speeding when I got pulled over, and was a minor in possession with a hand gun and a 24 pack of alcohol. The sheriff took me to jail and impounded my car. When I got to jail I called my mom and told her what had happened. That night in jail was the longest night of my life and I did not sleep. The next morning I went before the judge and I was charged with two Felonies', assault with a deadly weapon. Once my bail was set, my cousin bailed me out and my aunt helped me get a lawyer. During this time in my life I believe that God was trying to get my attention, and for me get my focus back on him. I was going down a dark and narrow path at the time. The next several months I had several court appearances but between two of these court appearances, I began to have a horrific pain in my right femur. I went to see my doctor and he took some blood and ran tests on it. My white blood cell count was extremely high. The doctor thought I had some type of infection in my femur and had me go to Boy's Town in Omaha Nebraska. When I got to Boy's Town the doctor told me he was 98% sure I had cancer. I was 20 years old at the time. Why would God allow this to happen to me? I cannot be 20 and have cancer. First I lose my dad and now I have cancer? I was very angry with God. While I was at Boy's Town I did have one surgery so they could take a tissue sample from my leg. When the lab results came back, it showed that I had a staph infection in my femur. The infection was so bad it had eaten a hole through my femur. I was sent back to Wichita to have another 4 surgeries at St. Francis. I was in the hospital for two months, missed one court appearance, and had to have injections of antibiotics twice a day for several months. Looking back now I believe God had allowed this to happen in my life because He wanted to be in the middle of my life, and wanted a relationship with me. I just had to wake up, and see it. Through God and the help of my lawyer, the judge decreased both of my felonies to misdemeanors. Once I was off crutches and back on my feet I knew that I needed to have a relationship with God, a deep close relationship. When my dad was still alive I had attended Awana when I was younger. The church I was attending at the time had Awana. I felt a calling to help with Awana but the real reason I volunteered was not for God, I was really hoping to meet a nice young lady. God used the willing heart I had, and allowed me to meet Ashley. God knew and had this planned out for me. Had I never helped with Awana, I would have probably never met my wife.

With prayer and the Lord's help our family is still trying to put all of the broken pieces back together. There have been a lot of hurts over the years of my life. My mom and our family have talked with Christian counselors and things are continuing to improve. My brother now lives in Lawrence. He has five beautiful children. My sister and her husband live in Wichita, they have a son and daughter. Today I can proudly say, with the help from God, and his loving grace that I love my mom very much. I talk to my mom, and we get along better now than we ever have. Most of our family has forgiven each other and gets along, except some relatives on my dad's side, which is to my regret.

There is a saying in life, "Everything happens for a reason." I have thought about what has happened in my life many times and will always think about it. Psalms 68:5-6 says: "5 A father to the fatherless, a defender of widows, is God in his holy dwelling. 6 God sets the lonely in families, he leads forth the prisoners with singing; but the rebellious live in a sun-scorched land." I probably won't understand or know why my dad did the things he did, and I hope that I will get to ask him in heaven. I am confident that my dad trusted Christ as his savior, but no one knows except you and God. I would give anything in my power to have my dad back in my life, but I am thankful for what has happened. I have grown up to be a very responsible person. I put myself through college. I have a house, a car, a beautiful wife and two precious daughters. I honestly don't think I would be at this very point in my life, if my dad was still alive today. One of my goals in life is to make sure that I don't disappoint my father. I want him to be proud of me for who I have become and what I have accomplished in life. If I could talk to him today I think he would be proud of me. Another one of my goals is to be there for my wife and daughters. I want to be a Godly father and husband, and have a strong God loving family.

The suicide of a close family member can be very tragic. I have learned through my life experience that it is better to stay strong, and not use it as an excuse in life. I need to share my testimony, and let others know how Jesus has changed and impacted my life. Jesus has always been there for me. In the very darkest times and in the good times, I just didn't realize it. We need remember to always keep our eyes on Jesus.