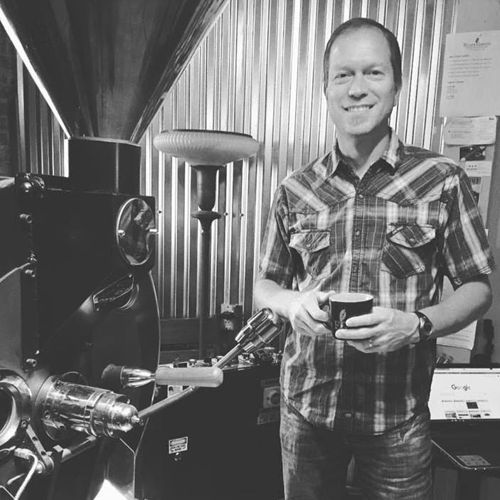 Dan S.
from MO
Story #628
I had the privilege of spending the first years of my life in Guadalajara, Mexico. When I was 2 years old, my family moved to Mexico as missionaries to work in needy parts of the city to tell people about God's love. It was in those formative years that I too heard the good news of God's love and was involved in many "religious" activities. Most people thought of me as a good person and assumed that I was a Christian, but I knew I was not a Christian. I had sinned against God in my thoughts, words, and actions. I knew about the things I had stolen, the ways I had been deceitful, and the inner sinful attitudes and thoughts I had. I knew that I was separated from God even though I was doing many good things.

By God's grace, through the example of my family and a great youth group, I realized that all of my good actions could never remedy my sin, relieve the guilt of my sin, or earn God's favor. I believed the Bible when it said "not by works of righteousness that we have done, but according to His mercy He has saved us!" (Titus 3:5-7) I began to see the amazing gift of God's grace through Jesus more and more. I realized that Jesus had given His life, by dying on the cross to pay the penalty of my sin. I understood that because Jesus overcame death by rising from the dead, I could find real life and eternal life in Him rather than bearing the eternal consequences of my sin in hell! As a young teenager, I was alone in my room at home and surrendered to God by repenting of my sin, asking Him to forgive me of my sin, and trusting that He would bring me into His family because of Jesus' death and resurrection.

Since then, God has given me a deep desire to know Him and serve Him. While I still struggle with sin and have gone through a number of extremely difficult seasons of life, Jesus has given me a new capacity to overcome temptation and a passion to follow in His ways rather than my own. Currently, my wife Wendy and I and our four kids live in the inner city of Kansas City,Missouri, and serve in a local coffee house ministry sharing God's amazing love with the residents of our neighborhood.
---
Click here to send a direct email to Dan.
You can learn more about Dan
here
.
The above link will take you to a site not related to 1MillionStories.org. We do not endorse opinions expressed on external websites due to the inability to properly review the content of every linked site.