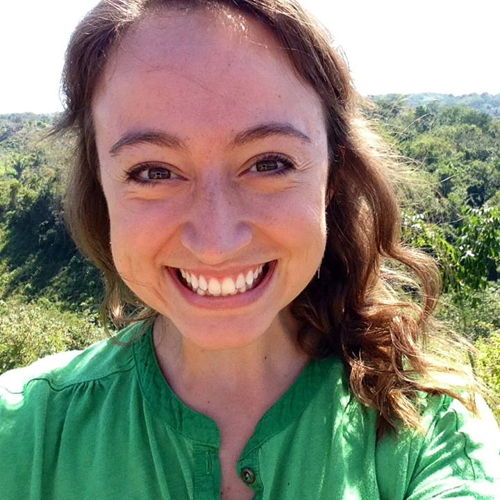 Catie H.
from MO
Story #634
"For I will restore you and heal you of all your wounds," declares the Lord.
– Jeremiah 30:17

My story is a journey of healing. Though I grew up in a good, Christian home, my heart was scarred by life. When I was a young girl, I went through a traumatic bullying experience one day at school. After that experience, my sense of self-worth shattered and I became dominated by fear. I withdrew socially and became very shy and insecure. As I continued to grow, my parents taught me about Jesus but I never knew Him in a personal way—He was just the hero in my Bible stories. I knew that God loved people, but I didn't believe that I was lovable. Though I have amazing, well-meaning parents, they tended toward perfectionism. Most of their coaching focused on what I needed to do better. As a result, my self-worth and self-confidence continued to deteriorate. Because I was so shy in public, I constantly felt overlooked, unwanted, and unheard—and that's how I grew to define myself. But Jesus redefined me.

When I was 16 years old, I had a vivid dream where I encountered Jesus. He talked to me by name and asked me to walk with Him "all the way to the end." Suddenly, Jesus wasn't just a character in a story, He was a compassionate man clothed in brilliant light! Jesus forgave me for all of my sins and mistakes and valued me so much that He wanted me to be with Him forever! The power of that revelation transformed my life. I immediately started reading the Bible to discover more about Jesus and His mission. The more I read, the deeper my love and commitment grew.

Over the past decade, Jesus has walked me through all the ups and downs of life—heartbreaks, moves, difficult jobs, moments of celebration, seasons of loss, dreams that have come true and dreams that have not. He continues to heal my heart from past (and on-going) experiences that tell me "I'm not worthy of love" and "I'll never measure up." He truly is my Savior and my Source of Life. Though life's journey has been harder than I anticipated, I can honestly say that God is using these experiences to refine my character and increase my capacity for love. The more I receive God's love, the more my scars heal. The more I heal, the more I can love those around me. Regardless what does or does not happen in this life, God's love can make us whole.

I pray my story encourages you with the truth that: You are deeply loved by Jesus, no matter how many scars (or mistakes) you have in this life. Jesus Christ alone can restore you and heal your wounds. Turn to Him and let His love bring you back to life and wholeness!
---
Click here to send a direct email to Catie.