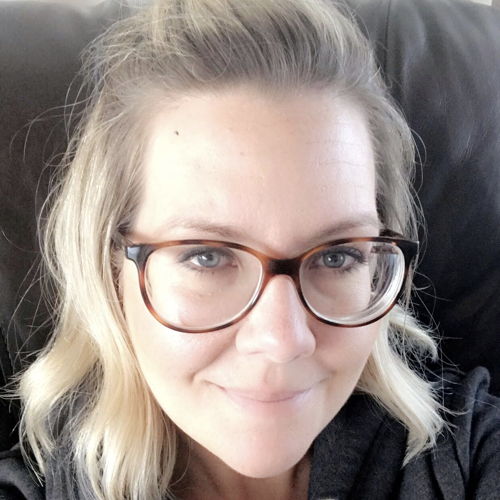 Sarah P.
from MO
Story #638
All I ever wanted was to feel good enough. To be desired for ME. If I had to describe a theme that weighed on my mind & heart throughout my life from childhood to adulthood, it would be that of wanting ACCEPTANCE.

Even though I had friends and even boyfriends throughout my teen years, I never felt good enough. I Always felt like I was lacking "something" that other people had. Whether that be looks, personality, talent...or just that *coolness* factor that some people seemed to have. Whatever it was, I didn't see myself as I saw others.

So...I stepped it up a notch...in the sexuality department. Even as a teen, I allowed myself to be used in the *hopes* it would be good enough for someone. I'd be "extra". I'd be doing things that others didn't. I'd hoped THAT would be what it would take to be accepted, and finally be "good enough".

Big shocker...I just got used. Over & over again. I felt tossed aside. Depressed. Although I had been raised in a Christian home, I'd never made God The Lord over my life. I saw God as a distant God who said no a lot. I thought he didn't want me to have any fun. So I ignored the gentle tugging in my heart from the Holy Spirit all those years.

"All those years" consisted of a failed marriage (that involves physical & emotional abuse) and a baby at 21, a suicide attempt at age 25 and a remarriage at age 26.

It wasn't until age 28 that I became so sick of my life without God that I surrendered my life over to Jesus Christ. He cleaned up my heart and life. He gave me peace and a joy that I wouldn't trade for anything.

5 years later, I pulled away from God again out of selfishness and wanting to play by my own rules. It was a slow fade into darkness. I had yet to heal completely from all the lies of not being "good enough". Those rules were destructive to my heart and my marriage and my relationship with God.

In Jan 2016, I dropped to my knees before God and turned my life back over to Him again. I will never look back. God has taken me on a path of repentance, TRUE healing, and TRUE acceptance.

I used to think God was stuffy and distant and a "mean" father. He is exactly the opposite. He has fought for my heart since I was old enough to know who he is. He has healed my heart in a way only He could do.

I want so badly for you to know Him the way I now do!





---
Click here to send a direct email to Sarah.