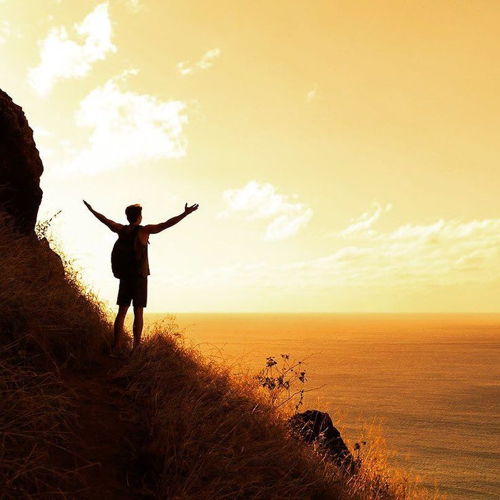 Thomas S.
from MO
Story #659
I guess that mine is far less interesting than most here. I was saved at a young age after being in church and exposed to it for all of my life. While my salvation--like any salvation--was an act of God on it's own, I doubted that it would inspire anyone.

I would say that I was saved, it was based more on fear than on anything else. I believed that I was a sinner and that Christ died for my sins, but the entire experience was more based on my fear of being put through the Tribulation. That carried on into later years, when I was more afraid of God bashing me with the holy baseball bat then actually doing His will.

However, some years later, I was led to realize that a belief based on pure fear falls short of true faith. Christ died so that I could live in joy, willingly doing His will and reaching out to people in love. That faith should in turn be based on knowledge of my sins and what Christ has saved me from, but also on showing that saving love to others, instead of keeping it to myself. Even when I don't want to show that love, I am called to respond as Christ did on the cross "Father. forgive them; for they know not what they do."

God is not someone who takes pleasure in the death of the wicked. He is someone who desires all men to be saved.

God loves you. This is not a trite, dull phrase, it's a fact. No matter what you might have done.

No matter what has been done to you.

I know that there are many who have been hurt by the church, who have seen Christians ignore Christ's commands, who have seen Jesus used as a shield to attack others. But I want to promise you that God is a God who died for our sins, who willingly subjected Himself to the most brutal and humiliating death possible at that time so that salvation could be offered to all men.

I know that many, if not most, of the people reading this have not seen God's true glory, but a distorted version of it. I want to urge everyone reading to sincerely read the Scripture, see God's desire, even in His anger, to see people redeemed, to seem them do justly, love mercy, and walk humbly with God.

God is calling for all men, even the worst of the worst, to find redemption in Him. I urge everyone reading to answer that call.