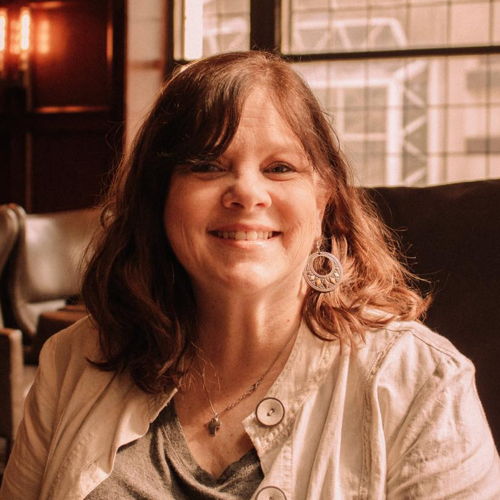 Sheri T.
from KS
Story #669
Is the main feeling you have when you think about God condemnation? Tired of feeling guilty? Like you're not enough? That you don't measure up? You're not alone.

Sheri Thompson grew up hearing about the Word of God, but not about the grace of God. Left to try to live the "good life" through her own efforts, she became exhausted. Often feeling as though she wasn't enough and would never live up to expectations. But when she was in high school, she heard a message that changed her life… She heard about a relationship with God that wasn't about how good she could be, but about how good God is.

And over the decades, it's a message that she has spent her time and her heart pouring into other teens and young adults through a ministry called Relentless Endeavor. It's a message of hope and release from a huge cheerleader for the next generation.

If you've wondered about why some kids are leaving the church and their faith, you might be surprised at what you hear on today's podcast… and perhaps a little convicted.

Is there someone in your life that needs a little more understanding? Do we have a few beliefs that might be affecting how we view things or people we don't understand?
Sheri's story is a reminder that God loves and wants to connect with all people of all ages. And God is using us to do it.
Click the play button below to listen to Sheri's full story:


---
Click here to send a direct email to Sheri.
You can learn more about Sheri
here
.
The above link will take you to a site not related to 1MillionStories.org. We do not endorse opinions expressed on external websites due to the inability to properly review the content of every linked site.