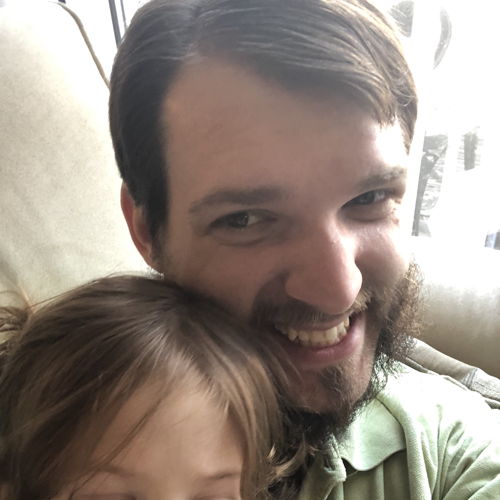 Will S.
from MO
Story #674
Remember how, as a child, you felt invincible? That was me: I was the proud 6-year-old who could already read, play the piano, and reason at the level of a teenager. Nothing was difficult for me. Until I realized that I could not save my own life from sin. Sin is the combination of our mistakes, our lies, our denials, and our born inability to obey the One who created us; disobedience permanently separates us from the One who both created us and loves us. I realized that I needed Jesus.

Even though I have better words now than when I was six, I still realized that I could not perfect my own life – sin ran too deep for that, especially for one as arrogant as I. None of us can perfect our own lives, or even come close. We need God to intervene, which He did through Jesus Christ's perfect life, agonizing death on the cross as the penalty for our sin, and resurrection. Before, I had known the story of Jesus. Now, in tears on my bedroom floor, I surrendered to Jesus. In that moment, He began to work in my life to make me more patient, more loving, and less prone to destroy myself by trying too hard (I'm still a work in progress there!). I was baptized in Christ in 1997, and immediately began to seek the loving community of my local church. Isn't it amazing?! I now belong to Jesus!

Somehow, though, the Lord Jesus Christ had yet more change to make in me. When I was eleven, I began to gradually notice another problem of sin that I could not deal with. I was filled with desire for men.

Culture would say I was gay, I was homosexual. A war began to rage in my heart between the Savior I loved, for whom I tried to look like a morally upright churchgoing kid to those around me, and the desires within that produced vile, shameless images and ambitions that flew cruelly in my Savior's face and that I could not ignore. My prayers, though frequent, were met largely with silence. This was a battleground deep within where my reason could not go…

Until the Lord Jesus Christ sent people into my life who showed me that the feelings I had did not define me. They showed me that the Lord loves me at an even deeper level than my desires: and not merely for who I "could" be, but as I was in that moment. Jesus loved me, and loves me still. His compassion reaches deeper than orientation, deeper than the addiction to the things I saw. I began to grasp this reality: at a depth of my soul to which my living Lord loved me — not just by giving Himself up on the cross in a past age, which is glorious and essential, but by remaining with us, sealing those who are His, and providing a strength and power for life today that comes by no other means than surrender to Him – there remained a joy, a hope, and a promised fulfillment from the Lord God.

Enter 2010. Little by little, Jesus Christ's work through His Holy Spirit continued deep inside me, refocusing my heart on loving Him more than the temptations around me. He even so delighted my heart as to remove these desires! While He doesn't always grant this form of blessing, He completely remade me from my very core, no longer bearing an attraction to men and able to sincerely and deeply love the amazing woman to whom I'm now married.

Even more, I am growingly able to relate to the people around me according to the standard of Jesus Christ's sacrificial love for me. Over and over, Jesus Christ has taught me that He is enough for every need and desire of our hearts. Every single one. More amazing, He is completely in control of the way He rescues sinful people. Always.

During the next few years, I began to serve the Lord through the ministry of local churches, watching with awe and adoration as He continued to remake and transform lives. I now serve on the pastoral team for a local church, where Jesus Christ still proves His willingness to change us from within. Not long ago, I had my own bout with depression: seven months of personal fighting and instability, only to observe the miraculous way He is still at work in me, my family, and my church through the experience. I have learned through all of this that the love of Christ goes deeper than absolutely anything. Absolutely. Anything.

My friend, no matter what you've done, or how good you think you are, there is a plague that even now eats into your heart, that sin that you either actively combat, actively embrace, refuse to acknowledge, or refuse to deal with. It separates us from the One whose glory we are made to reflect, but He loved us so much that He took on human flesh, lived perfectly, died a criminal's death, and rose again, having fulfilled God's perfect commands, so that by depending on Him and not ourselves we are renamed and remade under His perfection, as children of God. Today, Jesus calls you to surrender to Him, and He will rescue. Will you stop trusting yourself and instead trust the steadfast love of Christ?

---
Click here to send a direct email to Will.