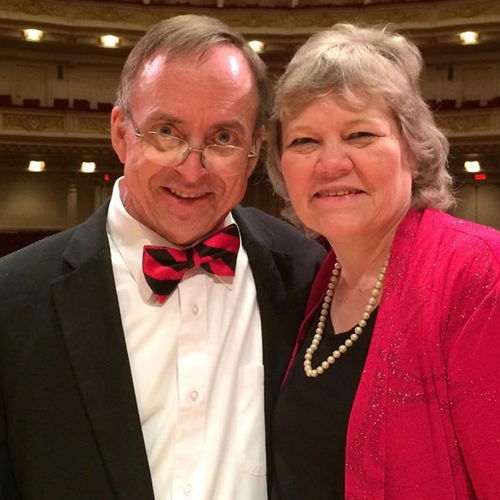 Jeanette G.
from TN
Story #712
Hey Y'all
My name is Jeanette but the students at our church call me Chicken. The name Chicken is a long story and we'll come back to that. I first want to share my story about my Jesus. When I was about eight years old, I walked the aisle of our church and took the minister's hand saying I want to know Jesus just like all my friends were doing that very day. What I didn't understand was it was a relationship. My teenage years were not crazy or rebellious. I had the best parents in the world, but I also had doubts about my salvation. Each time, I would just brush it under the rug so to speak and keep on keeping on.

Singing has always been one of my favorite things to do. So being a part of a choir just makes it perfect. All through high school and all through college, I sang in choir. I met the boy of my dreams just because of choir. We were just a few short weeks from getting married, both of us in our church's student choir, and as we were singing a song, "The Majesty and Glory of Your Name," I just felt this overwhelming urge that my praise was not pure. I wasn't putting Jesus first. I wanted to make sure that nothing stood in the way of me being a good wife, but more than that nothing stood in the way of my loving and knowing God as Savior. Keeping Jesus number one. I nailed down my life for Jesus that very day.

Student choir has always been the heart of my ministry because that is where my relationship started with Jesus. I know how hard it is to not put on a mask around your peers. It's also a time when doubts and really trying to nail your life down is an overwhelming force. Remember, make sure you know who is holding your future and have no doubts between you and Jesus.

Oh yes, the name Chicken. I feel like I'm being like Jesus when I look at my students. In Matthew 23:37, He said, "O Jerusalem, Jerusalem, how often I have longed to gather your children together, as a hen gathers her chicks under her wings." That's my ministry to make sure the chicks of our church are gathered under the wings of Jesus.